"The nice thing about television is … you put in your time, you continue to do good work, you're going
to become more successful."
The Tracking Board is proud to present Mini Series, our new series highlighting our candid interviews with working writers and filmmakers. In this series, we meet with passionate individuals who discuss their writing process and the insight that they've gained by working in the industry. In collaboration with the 2015 Launch Pad Pilots Competition, we've set out to talk with writers working in television today. From their humble beginnings to their big breaks, these writers give us the inside track on what it takes to write for a network.
TB contributing writer Miley Tunnecliffe sat down with Steve Basilone, a Los Angeles based writer who's staffed on the NBC comedy, The Goldbergs. Together with his writing partner Annie Mebane, they've written for such shows as Community, Happy Endings, Breaking In and The Michael J. Fox Show. We chatted with Steve about writer's rooms, always creating new material, and New Kids On The Block.
——————
[mks_dropcap style="square" size="20″ bg_color="#ffffff" txt_color="#000000″]⇒ You've worked for showrunners like Dan Harmon and Adam Goldberg, how have you found working in these different rooms? [/mks_dropcap]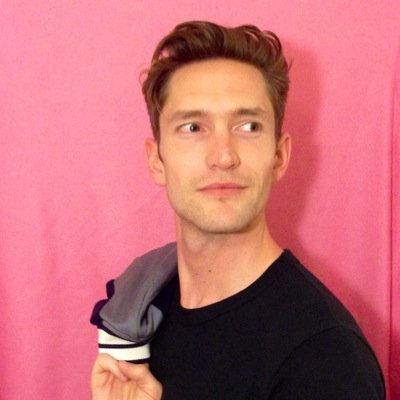 You know, every room and every showrunner has a different identity. The people we've worked for have had different strengths and weaknesses. It's a great learning experience of like, oh that's really effective. What you're doing it great. How you're decisive. How you're managing things is great.
You also see things that aren't effective. Everybody's different. Everybody we've worked for has always been really supportive. Dan definitely has a reputation but he's really smart and he often says his writers are heroes and he treats you as such a lot of times.
Adam (Goldberg) is incredible at story. I've never seen anyone pitch the way that he does. Often times when I, or other people would pitch, it would be like, here's an idea, but it's just a nugget but we need to figure it out. But Adam would pitch the entire thing, like six beats, 1st act, 2nd act, 3rd act. It's really interesting to see that.
It's also interesting to work with people in different phases of their life. We worked with Adam four years ago and I feel like he's a much different showrunner now. Because the source material is his life, so he's much more decisive– he knows what that is. But it's also an interesting reflection of seeing how much he's learned and for us to see how much we've changed over the years as well.
Every time you start a new show, it's like the first day of school. There's a little bit of anxiety that comes along with that because you have to see what the environment's like there. I think that's just like any job or any situation.
——————
[mks_dropcap style="square" size="20″ bg_color="#ffffff" txt_color="#000000″]⇒ What would you say to a writer going into a writing room for the first time?[/mks_dropcap]
Steve: Try to get a sense of how the room runs. Absorb what the tone of the room is, what the hierarchy is, how things work. I've seen people who have perhaps gotten the advice — don't talk much in your first year — which I don't think is great advice. I think, know your place and know that you're starting out so you're just trying to get your footing, but you're hired for a reason. So if you have ideas, voice them.
I think the best advice is to just be positive. If you have problems with a story or if you don't like a pitch, don't just say no to something, pitch a counter to that. If you're just trying to add on to whatever the story is in a positive way, I think you'll be in good shape.
Try not to get heady because it's easy to over-think things. Especially when you're in that first year and you're wondering, am I doing well? Am I saying too much? Am I saying too little? Just trust your instincts because it got you where you are, but just try to be positive and try to contribute in a way that you feel would be helpful if you were running the show. And be nice. That's important because if you're spending 50-60 hours a week with the same 8 people, one cantankerous dick will ruin a week or nine months. So, just don't be that guy.
——————
[mks_dropcap style="square" size="20″ bg_color="#ffffff" txt_color="#000000″]⇒ Are you and Annie working towards your own show or features? [/mks_dropcap]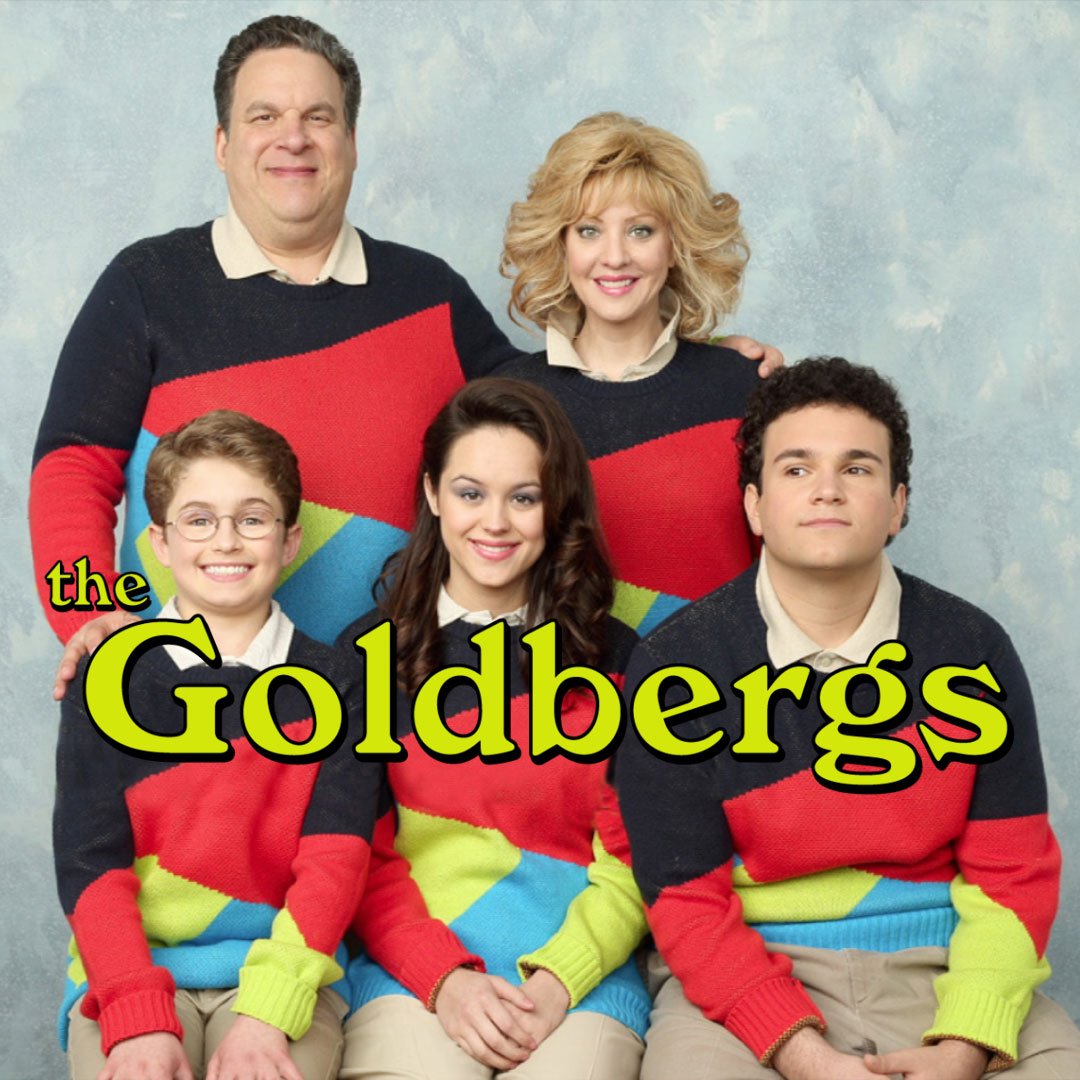 Both, I think. The nice thing about television is that it's very regimented. It's very structured, like an army. The more time you do, you're just going to ride up through the ranks. You put in your time, you continue to do good work. You're going to become more successful.
I think Goldbergs has a good chance. If it does well this year, I think it will run for 5,6,7 seasons. It would be nice to be on a show that has that consistency or job security. That would be great.
We'd also like to run our own show. I think the goal for us both as a team, and also my own personal goal, would be to just be able to dictate what our careers look like. Be it having our own show, or having our own development properties in features, or whatever that looks like. Just doing more of what we're doing now but having more control.
——————
[mks_dropcap style="square" size="20″ bg_color="#ffffff" txt_color="#000000″]⇒ I just love the Goldbergs. I love seeing references to my own upbringing in a long-form series like that.[/mks_dropcap]
Steve: One of my favorite shows growing up was The Wonder Years but that was not my generation and it was also much more a dramedy than anything else. But I loved that show. I watched it every week and cried all the time. This is what Adam wanted to do– a Wonder Years that was definitively more comedy and set in the 80s when he grew up. He's got a few years on me but all that still applies.
Our first episode, Annie and I wrote that we'll have a table read in a couple weeks, there's a big story component with New Kids On The Block. I remember in elementary school. I kind of secretly liked them but I didn't let on to that, because as a 10, 11 year old dude you don't like New Kids. That was for the ladies! There's a lot of that in there. It's like that guilty pleasure. All the stuff that's in there is very much from my life. I think that's why it appeals to people.
——————
[mks_dropcap style="square" size="20″ bg_color="#ffffff" txt_color="#000000″]⇒ What would be the best business advice you would give and what would be the best writing advice?[/mks_dropcap]
They're about the same. I think you need to be proactive. You need to continually write– work and work. If you want to write in television, have an existing spec of a TV show and also have your own pilot. Once you have those, get them out there, get eyeballs on them, use whatever connections you have. Don't be obnoxious about it but you have to take advantage of people who are friends. Then you can't just do all that once. When you finish that, then start again.
You have to keep generating new material. When you're starting off as a writer, the first script you write is just not going to be that good. If you're really talented and lucky, the first script might be okay, but you're going to get better. It's a muscle. The more you do it, the stronger you're going to get.
Eventually, if you continue to generate more work, you're going to have something that clicks. Or one thing will lead into an idea for another thing. Or you'll have a person read one script and they have no place for it at the moment but they're interested in you as a writer. So you need to work on that new thing.
One of my first managers that I had said that the way she thought of her career was as a stove top. You can't just have one pot on the stove, you need to have all pots going and simmering at all times and eventually one's going to boil over. You can't just write one thing then be well this will be it. You've got to keep doing it. You can't rest on your laurels.
——————
[mks_dropcap style="square" size="20″ bg_color="#ffffff" txt_color="#000000″]⇒ You and Annie are writing your own stuff in between working on other people's?[/mks_dropcap]
 Yeah. I wrote one thing by myself over the last hiatus, a very personal thing. We wrote a pilot together. We're also working on a feature pitch, which we're taking out soon. We're just putting a bunch of balls up in the air. Some will land and you'll catch them, others you won't. But that's part of the process. That never stops.
Once you get to one echelon, you have to keep on doing that. Everybody has to. David Caspe for example. Happy Endings did really well, it's a great show. I really, really loved that show but, for whatever reason, it moved around a ton in the 3rd season on ABC, so it never developed a broader base and maybe it was just a smaller target (audience). So, that went away, but it made people more excited for the next project. Marry Me is his next thing and people seem really excited about it, but that's not always the case.
There's a lot of people with shows on the air that go off and then they go a couple years without doing a show. My ex-wife and one of my best friends is a writer on Orange is the New Black and she said Weeds, which is also a Jenji Kohan show, Weeds was her first show but I believe it was her 17th pilot. That may be quoted incorrectly but the point is, she did a shit-ton of work before she got her first one on the air that really did well. So you just got to keep working in it. That's just always going to be the case.
——————
[mks_dropcap style="square" size="20″ bg_color="#ffffff" txt_color="#000000″]⇒ As a writer you spend so much time working at it, how do you keep a balance between personal and business life?[/mks_dropcap]
I don't know. I mean, I really love what I do and I feel very fortunate that I get to do it. You're doing something that's really special and you get to make a difference in people's lives. It's not the Red Cross but you're still making people smile and enriching people's lives in some capacity and that feels… cool. But it's not life or death, so it's important to make time for the things that matter to you.
Never care about it more than your boss does. Take time for yourself. When I was really sick for that season on Community, I probably ended missing 2-3 months of work and it was fine. I felt guilty a lot because I wanted to be there, but I had bigger fish to fry. That's always going to be the case. But if you're struggling and you're not happy in your personal life, it's going to bleed into your professional life. So you need to take care of yourself in the home front first. Ultimately, you work to live
——————
Contributor Miley Tunnecliffe is Fremantle-based actress and screenwriter, known for the short films "Love in a Disabled Toilet," "Bye Bye Lulu," and "Barnesy's Numbers." Her comedic road-trip script, "Run Santos Run," recently placed in the top 5% of 7500 unproduced screenplays entered in 2014's Academy Nicholl Fellowships. She is also a co-head of Red Milestone Productions, which is based in Western Australia.
Twitter: @mileytunn
Look out for more interviews coming soon!
Follow Steve on twitter:

@

sbasilone
________________________________
The 2015 Launch Pad Pilots Competition is now accepting submissions!