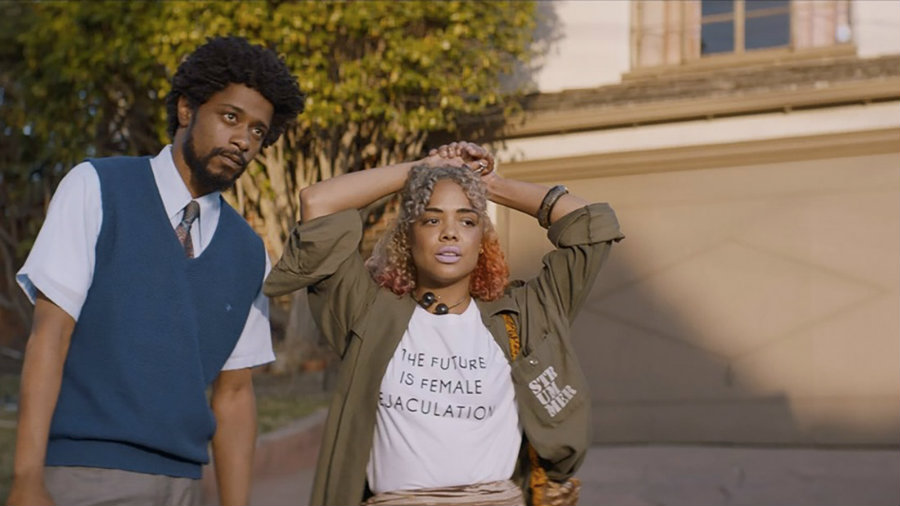 Annapurna Pictures
In a competitive situation, Annapurna Pictures has acquired worldwide rights to Boots Riley's directorial debut SORRY TO BOTHER YOU, which stars Lakeith Stanfield, Tessa Thompson and Armie Hammer.
Sorry to Bother You stars Stanfield as an Oakland-based telemarketer who discovers a magical key to professional success, which propels him into a macabre universe. His rise up the company ladder concerns his brilliant girlfriend (Thompson), not that his obnoxious, coke addict boss (Hammer) seems to mind.
I've spoken to many people here in Park City who loved Sorry to Bother You because it represents a wholly singular vision from Riley, but I've also heard its a bizarre satire that never really comes together.
David Cross and Terry Crews co-star in the film, which was produced by Nina Yang Bongiovi, Forest Whitaker, Charles D. King, George Rush, Jonathan Duffy and Kelly Williams. King's MACRO co-financed the picture with MNM Creative and Cinereach.
"We fucking love this movie," Annapurna said in a statement. The company has always been drawn to auteur-driven fare, and the deal is a strong sign that it believes in Riley as a filmmaker, so by getting into business with him early, it may give them a leg up on his next project. Riley is a musician who performs with The Coup and Street Sweeper Social Club.
Endeavor Content negotiated the deal on behalf of the filmmakers along with Chris Corabi of Annapurna. I'm bummed I missed this one in Park City, but I look forward to catching up with the film later this year.
 Jeff Sneider | Editor in Chief