Remember, just seven short days ago, when there was a deep and sincere effort made in this space to be somewhat upbeat about how one company is doing in the current cable climate? Well you can forget about that this week, because things are not looking nearly as rosy for Disney's cable division these days. Last year, growth was static from the year before, the numbers pretty much exactly the same. Not good. Even worse, operating income fell off 23 percent in the third quarter of this year, and the reason for that can be explained in just four letters. E-S-P-N.
Now, granted, the Entertainment and Sports Programming Network does not normally fall under the purview of this website, much less this column, but since it's responsible for such an enormous loss by its parent company, which does, it becomes relevant. When all of Disney's other cable networks don't compare to the misfortunes of a single one, then it's time to rejigger the operation and find a way out. Spinning ESPN off from the rest isn't really an option, but something has to be done, especially in light of how the viewing of sporting events has changed. If I had quality answers as to how to fix the problem, I'd be a highly-paid Disney executive, but I don't, so you're stuck with me here, instead. What's important is that the issue exists and, as long as it does, it's going to continue to weigh down the entire Disney cable operation.
Of course, there are already plenty of issues to go around. Freeform, for instance, just lost the most popular show it has ever had, when Pretty Little Liars finally came to an end after seven smash seasons. Its second-biggest show, The Fosters, has less than two-thirds of PLL's audience, and it's not even a sure bet to be renewed for a sixth season, especially since it lost a chunk of its viewers from Season 4. Young & Hungry is in a similar limbo after its fifth season, given that its numbers are even lower than those of The Fosters. Shadowhunters is another show that hemorrhaged a large portion of its audience from its first season to its second (almost one-third, in fact), but will be back for a third go-round, regardless. Same for Beyond, which will be back for a second season after posting solid numbers in its rookie year. Two other first-year shows, Famous In Love with rising star Bella Thorne, and The Bold Type, which is loosely based on the editor of Cosmopolitan magazine, have softer numbers, but each was renewed anyway. The former for a second season, and the latter for both seasons two and three. Clearly, the network is hoping that one of them becomes the new PLL.
But, if one of them isn't, there are other options. There's the Lonely Island-created comedy Alone Together, the mermaid-fantasy drama Siren, and several others in development, including Marvel's Cloak & Dagger. If that series hews closer to the superhero shows on Netflix and the CW, rather than sister network ABC's Agents of S.H.I.E.L.D. or The Inhumans, then it should be a winner when it debuts in 2018.
The Disney Channel specializes in serving younger audiences with shows like Andi Mack, Stuck in the Middle, Walk the Pranks, Raven's Home, and Bunk'd. All those shows are available to stream online, or if you have the network's app, but you have to have a cable subscription to do that. If you're a cord cutter, you need to go through Sling or buy the shows from Amazon. Why these shows aren't on Hulu, the streaming service co-owned by Disney, is certainly curious, but it could be because the company is trying to maximize its revenue and keep younger viewers from developing allegiances to other outlets. It wouldn't be the first time.
Nickelodeon's audience is very similar to the Disney Channel's, and it faces a similar loss of viewers, as if that story hasn't become crystal clear. Old standbys like SpongeBob Squrepants and The Fairly OddParents aren't going anywhere, but it's becoming increasingly hard to get younger eyes on the network's programming — especially when there's so much other fare available online, including shows that don't necessarily have any narrative content, but are more esoteric, like families playing video games together. To a youngster in 2017, that stuff is totally hypnotic, and it's tough to keep up with it, though these networks do get points for trying. Sadly, points don't always translate to dollars, as has become clear.
Let's not forget, by the way, that Disney has half ownership of A+E Networks, along with the Hearst Corporation. That means A&E, obviously, as well as Lifetime and History. A&E no longer does scripted fare since the end of Bates Motel, but its unscripted fare is solid and it does draw viewers. The fabulous Leah Remini: Scientology and the Aftermath, for instance, gets Emmy love as well as an audience, which is the whole point. A&E's decision to get rid of scripted shows cuts its overhead by millions, and streamlines its programming. All the while, Lifetime is expanding its own scripted programming, filling the void left by its sister network's big move. UnReal won a Peabody Award for its first season, and its third season will debut in 2018. Jenji Kohan, of Weeds and Orange Is the New Black fame, just sold the drama series American Princess to the network. There's also the Canadian dramedy Mary Kills People and an adaptation of the novel You that will star Shay Mitchell, formerly of, you guessed it, Pretty Little Liars. So, where A&E left off, Lifetime has picked up the slack.
Likewise, The History Channel has plenty of scripted fare, such as its hit show Vikings, which just began its fifth season and is one of the most-watched shows on cable television. The adventure drama Knightfall, about the final days of the Knights Templar in the 14th century, also just premiered to mostly positive reviews. History also offers lots of unscripted fare (Hunt for the Zodiac Killer premiered last month), which has helped the network develop a very loyal audience. History's numbers, in fact, are among the most consistent of any network on cable television thanks to the demographic it targets.
It's not like everything stinks for Disney's cable unit, but clearly there are a few issues beyond the ESPN problem. Interestingly, much of this could change very, very soon, as Disney closes its deal to take on News Corp. properties like FX, FXX, and some other Fox networks. That would go a long way towards righting the cable ship, but it's safe to say that deal will also bring about some other major changes. It's just a matter of when.
For more entries in our network series, click here.
---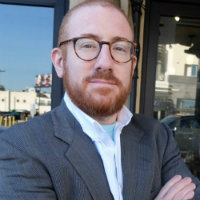 Neil Turitz is a filmmaker and journalist who has spent close to two decades working in and writing about Hollywood. Feel free to send him a tweet at @neilturitz. He'll more than likely respond.