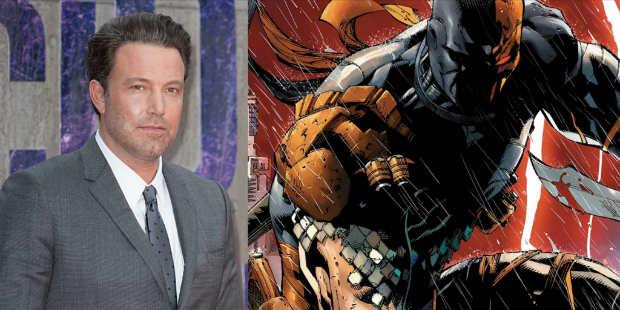 Getty Images, DC Comics
As the latest actor to don the cowl of Batman, Ben Affleck took to Twitter to reveal a big piece of news about the forthcoming standalone BATMAN pic, which he is attached to direct and star. The Academy Award-winning director posted a mysterious video clip of a masked character that was clearly of the DC Entertainment movie world. Fanboys and fangirls immediately threw a fit of excitement when they recognized the masked man as the villain Deathstroke.
— Ben Affleck (@BenAffleck) August 29, 2016
To comic book fans, Deathstroke is also known as Deathstroke the Terminator or Slade. The deadly assassin has had a couple of run-ins with the Dark Knight in the comic books and has been noted as one DC's greatest villains.
Plot details about the movie are being kept under wraps. Affleck's standalone Batman film joins the slate of DC films that Warner Bros. will develop and distribute for the next 10 years, which also includes Wonder Woman, Justice League Parts 1 & 2, Aquaman, Cyborg, and The Flash.
Affleck is repped by WME.
—TO SEE ALL THE PROJECT DETAILS CLICK HERE—
Dino-Ray Ramos | Staff Writer
This news was first reported by The Wrap.