Getty Images
So, with all the horrific news coming out of Hollywood and more industry predators identified each week, there's another side of the story that can't be discounted in all of this. The business aspect is something that is becoming a starker and starker reality as the dust not only fails to settle, but actually twirls itself into a cyclone, and there's no better example of that at the moment than Brett Ratner.
I don't know Brett. I've never met him or had any experience with him, but I have friends who have, and the thing is, his lecherousness has been an open secret for years. Hell, there was even a winking reference to it in Entourage, which wasn't exactly the most even-handed show in the history of television when it came to the treatment of women. Of course, this isn't a TV show, it's real life, and the allegations that have come out over the past few days from women like Natasha Henstridge are especially awful, though they aren't terribly shocking, either. As this has emerged, and Ratner has stepped away from his RatPac offices on the Warner Bros. lot, some questions remain regarding his role as a producer and co-financier of the studio's slate.
Let's recall that, as a director, there has never been anything even remotely special or unique about Ratner. He made eye candy that wasn't terribly sweet, if you know what I mean, and even the highest-grossing movie he ever made (X-Men: The Last Stand) was seen as a disappointment in just about every other way. He has no real legacy as a director, nor is he the kind of filmmaker who has ever engendered good notices from critics or respect from film geeks. Meanwhile, he may hold his filmmaker friends Roman Polanski and James Toback in high regard, but who are the young directors who feel that way about him? He's never really been seen as any kind of mentor to young, up-and-coming filmmakers, and ultimately, Ratner is poised to end his career without having made any kind of real, lasting, meaningful contribution to the medium.
Having said that — and you knew this was coming — Ratner is very good at making friends, especially with extremely rich people. That's how he sort of shifted from Hack Director into Big Time Producer over the past decade. Thanks to his relationship with Australian billionaire James Packer, Ratner established RatPac Entertainment, a financing endeavor that signed a deal to work with Dune Entertainment and Warner Bros. to co-fund up to 75 movies. Among the list of films that have come out of RatPac are Oscar winners such as Gravity, The Revenant, and American Sniper, genre fare like Annabelle and Lights Out, blockbusters like It and The LEGO Movie, and the DC Comics movies, Batman V Superman: Dawn of Justice, Suicide Squad, Wonder Woman, and next week's Justice League. Earlier this year, following a bad run of disappointing grosses, Packer decided he'd spent enough of his money without seeing the right return, and he walked away, allowing himself to be bought out by Access Entertainment billionaire Len Blavatnik.
Now, there's still life left in the RatPac deal with Warners, and with several hundred millions of dollars hanging in the balance, that's not something that's so easy to discard. Even as Ratner personally steps away from RatPac to "resolve" his personal issues, his name is still on the company and its giant R-shaped logo, and Warner Bros. still needs that money. Sure, there's always someone out there willing to get into the movie business, and spend a lot of dough to do it, but knowing those people are out there is one thing. Walking away from a committed pile of cash in hand to go and find them is another entirely. Especially these days, when corralling that money isn't nearly as easy as it used to be. In the meantime, when Warner Bros. opens its wallet, it'll be paying with RatPac money.
One major question looming large is whether or not the RatPac logo will still appear in front of WB's upcoming movies, including its prized pony Justice League, which hits theaters in a mere 10 days — too soon for the stink to simply disappear. Will Ratner's involvement keep audiences away, knowing their hard-earned money will (partially) be going to his legal defense? There's simply no escaping Ratner's involvement with the film, and the matter of his $450 million co-financing deal with the studio becomes an even larger issue when one considers the pending $85.4 billion purchase of Time Warner by AT&T. The phone people are not big on controversy, after all, so it cannot be overlooked how big a deal this is for Warner Bros., though the accusations themselves are an even bigger deal for Ratner, who may never recover his stature in Hollywood.
I won't be surprised if Blavatnik buys out Ratner's stake and renames the company. The question is whether Warner Bros. will consider the money to be tainted by Ratner's alleged actions, or whether it'll honor its co-financing deal with RatPac. This being Hollywood, my bet is on the latter. It's one thing to express shock and dismay about someone's transgressions and excommunicate them, but walking away from their money? That's another story altogether.
---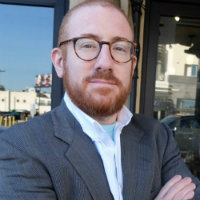 Neil Turitz is a filmmaker and journalist who has spent close to two decades working in and writing about Hollywood. Feel free to send him a tweet at @neilturitz. He'll more than likely respond.