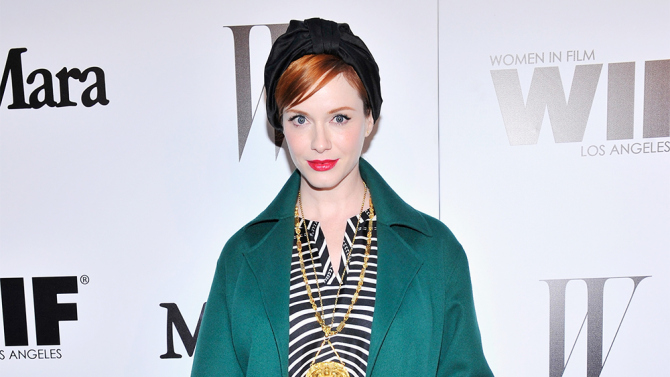 Christina Hendricks is joining the brouhaha in FIST FIGHT. The film already stars Charlie Day, Ice Cube, Jillian Bell, and Dean Norris, and just recently announced that it will be the first film that Tracey Morgan will take part in since his horrific accident last year.
Evan Susser and Van Robichaux have written the script, which is about two teachers (Day and Cube) in an underfunded school system that decide to solve their differences with a schoolyard brawl.
Hendricks will be playing a histrionic drama teacher who has the hots for Ice Cube's character. She is best known as Joan Harris from Mad Men, and can be seen next in Nicholas Winding Refn's The Neon Demon. She is repped by ICM and Link Entertainment.
—TO SEE ALL THE PROJECT DETAILS CLICK HERE—
Lance Boyle | Staff Writer