All photos courtesy of Walt Disney Pictures
And so, just as the swallows return to Capistrano, thus do we circle back to our now annual look at the film industry, studios, indies, and any in between. Unlike last year, when it was a sort of spontaneous decision to delve into the state of the movie business, this time we're going to spend the entire summer with it.
Since the craziness of the Summer Movie Season begins in just two days with the release of Guardians of the Galaxy, Vol. 2, it made sense to open things up with the current box office champion, Disney. Considering that it's entirely possible that the summer's first major release will end up being its biggest, on top of the fact that it's also got two other major films set to hit theaters before July 4, there's not much reason to think the studio's stay at the top of the box office won't continue.
There are, after all, only six more movies on the company's release slate for the year. Two are Marvels, two are Pixars, and the other two are sequels in multi-billion dollar franchises. Sure, there will almost certainly be another couple dropped into the schedule at some point, especially if the company is interested in being included in Oscar Season, which, let's face it, it usually is, but still, that might be the strongest six-film slate in movie history.
It would be silly to start without pointing out how incredibly successful a year Disney had in 2016. Just the year prior, Universal had ridden the seventh installment of the Fast and Furious franchise to a record $2.4 billion domestic, and $6.89 billion worldwide. Both marks blew away the previous records of $2.1B and $5.5B, respectively, which is worth mentioning simply because of what Disney did last year.
How about the first company to ever clear $3 billion at the domestic box office in a single year? How about not just blowing past the $7 billion mark globally for the first time, but actually getting it up to $7.6 billion? How do those numbers look to you? Because, from here, they look fairly astonishing. This, by the way, on the strength of just 13 releases, which makes it even more impressive when you consider that the second place finisher, Warner Bros., did $1.9 billion domestic on the backs of 23 releases.
That means the Disney movies averaged over $230 million apiece, including six movies — Alice Through the Looking Glass, Pete's Dragon, The BFG, The Finest Hours, The Light Between Oceans and Queen of Katwe — which combined for less than $160 million on the home shores. Doing a little math, that means the other seven averaged about $350 million per, which is staggering if you stop to think about it.
Seriously, it's one thing to say no movie studio has ever had a year like that one — and obvious, considering the records broken and set — it's another to pick it apart and look at just how it all happened, while also taking a look at how it set up the year following and how the company would be doing business thereafter.
It was an amazing year, no question about it, but also a devastating one, because when you look between the lines a bit, you'll quickly notice that the results of the year just past aren't going to do much for the smaller and middle range films the company used to make, but are now going to be forsaken for a string of tent poles that will continue to carry the studio's fortunes for the foreseeable future.
Disney CEO Bob Iger is the safest executive in Hollywood for a reason: you can't take a solid company and launch it into the stratosphere with a trio of acquisitions like Pixar, Marvel and Lucasfilm for less than $16 billion without earning yourself a little job security. Each of those purchases were originally criticized for being too generous, but they have all paid for themselves several times over already. Even though there have only been two Lucasfilm properties released thus far, don't forget the astronomical numbers generated by ancillary properties and merchandising, which was worth the $4 billion price tag. Same goes for the $4 billion it spent on Marvel, and for the $7.4 billion it spent on Pixar.
As high as those numbers seem, Disney has made far more than it has spent on each of those properties while transitioning itself into a pusher of behemoths. Look at this year's slate again, notice that only two new movies have been released, that one of them is the nature documentary Born in China, and the other is the live action adaptation of Beauty and the Beast, and then see once again the list of movies scheduled for the rest of the year.
They are, in order, the Guardians sequel, the sixth Pirates of the Caribbean movie, Cars 3, the third Thor movie, the Pixar film Coco, and the latest Star Wars joint.
Where is another Queen of Katwe, which was just a delightful little biopic of a young African girl who becomes a chess champion? Or a Light Between the Oceans, which, while flawed, had great filmmaking aspirations? Nowhere on the slate for the next couple years, that's for sure. No, those spots are reserved for larger fare, high concept stuff filled with effects and wonder. Not that there's anything wrong with that, of course. This is, after all, first and foremost a business, but it is something of a shame that those smaller films are falling by the wayside here.
This is, I'm sure, nothing more than a trifling within the executive suites in Burbank. Especially with the somewhat recent discovery of how deep a gold mine is the live action adaptations of the company's almost bottomless well of animated fare. Starting three years ago with the Angelina Jolie vehicle Maleficent, continuing in 2015 with Cinderella and then last year with Jon Favreau's Jungle Book followed by Pete's Dragon, and then, less than two months back, with Bill Condon's Beauty, which was only the first movie this year to move north of a billion worldwide.
It doesn't end there, of course, as there's a live action Mulan coming out in November 2018, a live action The Lion King the following summer, a live action The Little Mermaid in active development, and plenty more, including a live-action Aladdin from director Guy Ritchie and Emma Stone's Cruella. Considering how extensive the vault is, there's no reason to believe we won't be getting at least one new one each year until perhaps the end of time.
So, with the recent past as successful as it has been, and with the current year already off to a grand start, the only thing to do is to look to the future. For one thing, if there are still only six more movies coming out this year — and it's quite possible that is the case — it is not actually out of the realm of possibility that they could combine for $6 billion at the worldwide box office, to go with the more than $1.1 billion that Beauty has already cleared. Guardians and The Last Jedi could combine for $3 billion, just the two of them. Could the other four average $750 million each? Two Pixars, a Pirates and a Marvel?
Let me put it this way: I certainly wouldn't bet against it.
The future has just as many major projects lined up, with 11 flicks set for 2018, including three more Marvels (two of which, Black Panther and Avengers: Infinity War, are both going to be enormously huge), the Han Solo standalone film, the long-awaited Incredibles sequel, the Mulan thing and at least one other live action fairy tale, a Wreck-It Ralph sequel, Emily Blunt's Mary Poppins Returns, and director Ava DuVernay's adaptation of A Wrinkle in Time. A lineup like that is a surefire way of challenging records, and 2019 is just as big, with more of pretty much everything, including Toy Story 4 and Frozen 2, to go along with another Avengers movie, more live action adaptations, Star Wars Episode IX, and no shortage of Disney animated fare.
Speaking of, while this year is thin on non-Pixar animation, the company is still riding the wave of last year's triumphant Zootopia (a movie that not only conquered the box office, with over a billion dollars worldwide, but also critics and the Academy Awards, taking home the best Animated Feature prize), but aside from the above-mentioned sequels, there isn't anything original coming until Gigantic arrives at Thanksgiving … of 2020. The lack of original fare from the company that was built on that very thing is a definite question mark, which will need to be answered, at some juncture.
It's not like there aren't other questions, either. There is the inevitability of the tent pole system collapsing in on itself, though that might not happen as soon as some tend to think it will. Additionally, Iger certainly isn't going to stay atop the masthead forever, and since the man most thought was the heir apparent, Tom Staggs, abruptly left the company a year ago, the board of directors extended Iger's contract an extra year, to July of 2019. At some point, though, he is going to ankle, at which time someone else is going to have to try to fill his rather oversized shoes. At least now, there is less urgency, and they have an added twelve months to find someone for the job, which means the question doesn't need to be answered anytime soon.
But it will. Eventually.
All things considered, Disney has it pretty good these days. Better than anyone else in town, in fact, and that's pretty much impossible to argue. The next couple years look just as bright, so unless or until something changes or a cataclysmic event occurs, it will undoubtedly stay that way.
You want to know who doesn't have it so good, though? Warner Bros, and we'll get into the how and the why of all that next week.
For more entries in our studio series, click here.
---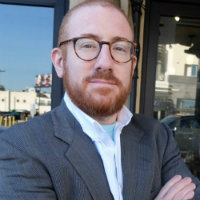 Neil Turitz is a filmmaker and journalist who has spent close to two decades working in and writing about Hollywood. Feel free to send him a tweet at @neilturitz. He'll more than likely respond.