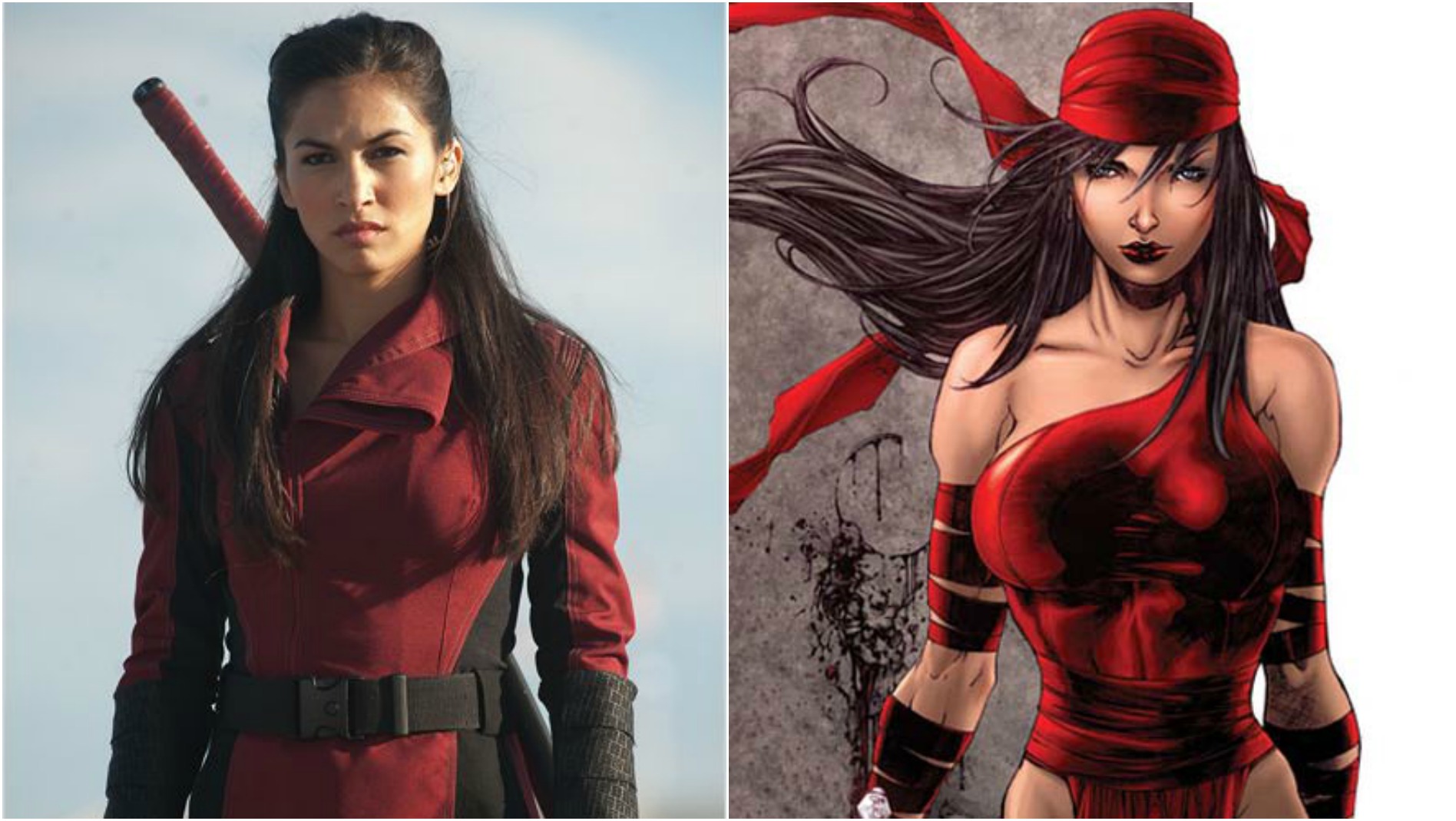 Elodie Yung is moving to Hell's Kitchen, set to join the second season of Netflix's DAREDEVIL. Yung will play fan-favorite Marvel anti-hero Elektra, a character that has been highly anticipated to appear on the series since the inception. The iconic character will serve as an adversary/love interest to Charlie Cox's vision-impaired hero who's determined to save NYC's chaotic burrow.
Yung's attachment comes hot off of last month's news that The Walking Dead's Jon Bernthal would play beloved vigilante The Punisher and that casting was underway for notorious villain Bullseye. The slew of new characters appearing in season two signals that Matt Murdoch's world is going to get a lot more involved, with new adversaries and love interests sure to complicate his hunt for justice.
Season one stars Elden Henson, Deborah Ann Woll, and Vincent D'Onofrio are expected to return. Doug Petrie and Marco Ramirez will serve as showrunners for the second season, after having written on the first.
Regarding Yung's casting, Marvel's Head of Television Jeph Loeb said:
"After a worldwide search, we found in Elodie the perfect actress to embody both Elektra's impressive and deadly physicality, as well as her psychological complexity. Paired with Charlie as Matt Murdock, the two will bring one of the most beloved and tumultuous comic book relationships to life with all the accompanying sparks and spectacular action sequences the show is known for."
Created by Frank Miller in 1981, Elektra first appeared as a lethal and deadly love interest for Daredevil, with the two conflicting over the other's thin morality. Elektra Natchios trained with Stick, the martial arts guru who also taught Murdoch, and spent time as an mercenary and assassin. The character has since become a beloved addition to the Marvel cannon and has become arguably the most exciting pairing for the man without fear.
Yung burst onto the scene in Paramount's G.I. Joe: Retaliation, which also starred Dwayne Johnson, Channing Tatum, and Bruce Willis. The emerging star also appeared in David Fincher's The Girl With the Dragon Tattoo and Magnolia's District 13: Ultimatum. Up next, she'll star in Summit's action/adventure Gods of Egypt and just wrapped on the sci-fi/thriller Narcopolis.
Yung is repped by Gersh and Generate.
—TO SEE ALL THE PROJECT DETAILS CLICK HERE— 
Clark Allen | Associate Editor