〉 Based on the book by Libby Malin, story is a relatable romantic comedy for anyone fed up with their jobs.
Red Hour's Ben Stiller and Stuart Cornfeld are set to produce FIRE ME at Fox, after the studio acquired the rights to the charming novel of the same name by Libby Malin, Fire Me: A Tale of Scheming, Dreaming, and Looking for Love in All the Wrong Places. 30 Rock writers Josh Siegel and Dylan Morgan have been tapped to pen the script. Red Hour exec Erica Steinberg will also produce. 
The relatable romantic comedy follows Anne Wyatt, an aspiring entrepreneur who is fed up with impossible deadlines and meaningless busywork at her job. She goes to the office one day determined to resign, but before she has the chance to follow through, her boss announces someone's getting laid off – and with a generous severance package to boot. Hoping to use the severance money to start her own business, she decides to do whatever it takes to convince her boss that someone should be her. With just one day to ruin her career, Anne's increasingly hysterical tactics are unwittingly undermined by Ken, the handsome graphic designer in the next cubicle who has his own ideas for liberation from the corporate grind.
Red Hour is the company behind Stiller's hit films such as Zoolander, Dodgeball, Tropic Thunder, and The Secret Life of Walter Mitty, as well as Comedy Central series Another Period. Their latest, the Stiller-directed Zoolander 2, catwalks into theaters February 12. The company recently left Fox after a long-standing first look deal to partner with Bold Films.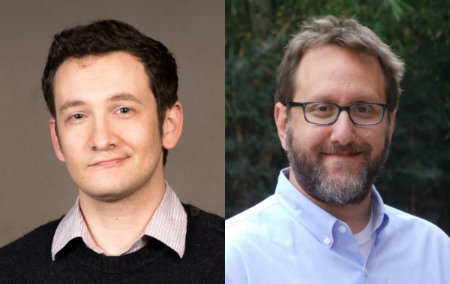 Siegel and Morgan have written for Monk, Welcome To The Family, and 30 Rock, for which they earned three Emmy nods for Best Comedy as producers. 
Tim Kirkby is in talks to direct. In addition to directing episodes of Veep, Playing House, Grace & Frankie, and You, Me and The Apocalypse, Kirkby has helmed stand-up specials starring comedians Jim Jefferies, Stewart Lee, and Greg Davies.
Malin holds two degrees from Peabody Conservatory of Music and began her career as a singer before turning to writing. In addition to Fire Me, Malin is the author of Loves Me, Loves Me Not and My Own Personal Soap Opera. She has also written four YA mysteries and several historical fiction novels under the names Libby Sternberg and Elizabeth Malin.
Siegel and Morgan are repped by UTA.
Kirkby is repped by CAA and Curtis Brown Group.
—TO SEE ALL THE PROJECT DETAILS CLICK HERE—
Katia Juanita | Staff Writer