The other day, a reader tweeted a response to my Monday column, and that led to a brief online conversation which was supremely dissatisfying to us both. I insisted the person was not properly making their point, and they basically said I had a brittle ego because I was being defensive about someone questioning my opinion, and that they were right, period. It's hard to be defensive when one actively invites discourse and often takes glee from getting into such arguments, but the reason I bring this up is because there was one salient thing the person said, which was that Disney is the most dangerous company in Hollywood right now, and is trying to establish a monopoly. On those points, it was hard to disagree.
The fact that Disney is trying to buy the entertainment entities owned by News Corp. hammers that home. The 21st Century Fox assets include the movie and TV studios, international and domestic cable networks such as FX and National Geographic, numerous regional sports networks and a 30 percent stake in Hulu, and it's all valued at the low, bargain basement price of $74 billion, which is actually quite reasonable. And, while some folks in the fanboy arena are excited about a potential unification of the Marvel universe, with the Fox-owned X-Men and Fantastic Four joining the Disney-owned Avengers onscreen, the real-world realities are far more complicated and, quite frankly, scary.
For one thing, Disney isn't the only suitor for the bounty, with Comcast waiting in the wings in the hopes of stealing the deal away from the Mouse House. Comcast is already the largest domestic cable television provider, and the Fox cable nets would only solidify that, especially in light of so many viewers cutting the cord. More importantly for the film business, Comcast owning the 20th Century Fox movie studio and putting it under the same umbrella as Universal appears to be the only real way the latter studio could ever truly compete with Disney. If Disney takes control of Fox's movie properties, that opportunity vanishes.
From what I understand, the reason why Rupert wants to sell to Disney is that he'd rather own that stock than Comcast's, which is only strange because, over the past two years, Disney's stock is down seven percent, while Comcast's is up over 25 percent. That's not stopping Comcast CEO Brian Roberts from trying to wrest all those entertainment properties away from Murdoch, but he may end up on the outside looking in on this one. At least, that's how it appears now, but things could always change if he decides to go all-in on the deal and best Disney's offer. Of course, even if that happens, there's no guarantee the 86-year-old Aussie would take it, especially since he seems to have his heart somewhat set on merging his studio with Disney's. On top of that, the internal thinking at News Corp. is that, in light of the trouble AT&T and Time Warner are having with their merger, selling to Disney would create fewer regulatory hurdles. That could actually be a key reason for this, even if there is no guarantee that it's true.
But since Disney is the far likelier victor in the Fox sweepstakes, let's stick with it and discuss the scenarios that could come from such a deal, starting at the top and working our way down. Bob Iger, the Disney CEO, has put off retirement a couple times now, but seems to be locked in to walking away in a year and a half, possibly to run for president. No real succession plan is in place, because every time it appears there is one, something happens to derail it. Tom Staggs was going to be the guy, but he left the company last year, without much of an explanation. Past candidates Jay Rasulo and Anne Sweeney are also gone, leaving even before Staggs did, which means that there is no one inside the company who is perceived as a natural fit for the job. A Forbes magazine article from earlier this year suggested that either LinkedIn's Jeff Weiner or Facebook's Sheryl Sandberg should take over, but who knows how realistic either one is.
More interesting is, what becomes of Stacey Snider? For one thing, we don't know if 20th Century Fox would exist on its own under the Disney umbrella — like Pixar, Marvel, or Lucasfilm — or if it would be folded into Disney's existing movie operations, but even so, someone as powerful as Snider won't be simply left out on the street to polish her CV. On the contrary, if she doesn't remain the head of the Fox studio, in whatever form that takes, she could very well be groomed to replace Iger when he finally walks away in the middle of 2019 (though 21st Century Fox CEO James Murdoch looms large as well). That becomes a very interesting proposition, especially since she only became 20th Century Fox's chairperson and CEO a little over a year ago. Still, she sort of fits the Disney mold, and is not such an outlandish idea. In fact, it might end up being that exact kind of corporate synergy that adds to the value for Disney.
From a nuts and bolts perspective, the deal would increase Disney's already impressive international reach, and would add an enormous amount of both film and television content for its planned streaming service, all of which makes perfect sense for the company's long term plans to scale up.
But that brings us to the dangerous part I mentioned above, and which was so cogently suggested by my Twitter nemesis. We have talked at great length in this space about how top-heavy the studios are, and if the biggest one of them all gets even bigger, swallowing up one of the other large ones in the process, then that is going to make things very difficult for creators. Especially those who do not specialize in tentpoles or the kind of bombast that has, with few exceptions, been Disney's bread and butter over the last few years. It's bad enough that the six major studios have stopped making certain kinds of films (like mid-budget dramas), but when one of those six disappears, that only intensifies the problem.
Honestly, and this might surprise you considering how staunch a fan I am of superhero movies, I am completely nonplussed about the idea of merging the entire Marvel comic book universe under a single roof, and find the concept totally unappealing. This is such a tiny aspect of such an enormous deal, I don't even want to spend a full paragraph talking about it, but there are so many people who suddenly care a great deal about whether or not Iron Man and Cyclops ever meet in a movie, I sort of have to. So, some things to consider…
20th Century Fox
Next year's X-Men: Dark Phoenix movie will almost certainly bring the entire X-series as currently constituted to a close before it's inevitably rebooted (with a new Wolverine) a few years from now. Kevin Feige, the Man Behind Marvel, has said he's "eager" to get the X-Men and Fantastic Four under his auspices, and their presence will almost certainly change the company's plans for Phase Four, aka Everything That Happens After the Last Avengers Movie in 2019. After all, a lot of contracts expire after that fourth Avengers movie, so it seems safe to expect a brand new MCU to entertain us throughout the 2020s.
Staying in Geektown, this would also mean that the ownership of all things Star Wars is now, finally, in one place, since Fox owns the rights to the original film, A New Hope. There will almost certainly be some kind of home video reissue in the not-too-distant future, especially after J.J. Abrams gives us Episode IX in two years. There is no way that Disney — which is, first and foremost, in the money-making business — isn't going to capitalize on that in every conceivable way.
That also leads to questions surrounding other Fox properties, such as Alien (hopefully dead, once and for all), Planet of the Apes (count on a brand new trilogy at some point), and Predator (a sequel hits theaters next summer, so depending on its performance, a new franchise could arise), not to mention the biggest question of all — what to do with Blue Sky Animation? That one is interesting because it becomes literally redundant, what with Disney owning not only Pixar, but, of course, Walt Disney Animation. Disney could probably recoup a couple billion dollars immediately by spinning that company off to someone else. Universal already has Illumination, and Sony has its own animation department, but Warner Bros. might be a good home for BSA, as would Paramount, if Viacom decided to pony up to bolster its suffering studio.
And don't forget about James Cameron's Avatar franchise, which is slated to include five films. At first blush, one has to wonder if Disney is interested in spending the money required to see his vision through over the next seven years, especially since the December release dates that Avatar has staked out would coincide with more than a few Star Wars films, among others. But look a wee bit closer, and there's this little tidbit: Disney just spent the better part of a billion dollars on Pandora, aka its Avatarland, at Disney World in Orlando. Should the Mouse House actually own the Avatar movies, I imagine they'd allow Cameron to keep churning them out as long as he wants.
That's a lot of stuff to digest, and a lot of possibilities worth pondering. I haven't even covered other things like specific projects that have been in development and may or may not go forward now (hello, Gambit!), but that's how enormous this deal is. There is just so much to consider with a deal of this magnitude that some issues are bound to be lost in the cracks at first glance. I have no doubt they'll come to light later as the whole deal continues to develop and reveal itself.
Ultimately, a lot still has to happen for this merger of sorts to go through, but assuming it does, it could be the harbinger of some very ill tidings for the film business. Fewer buyers mean fewer opportunities, which can lead to a decline in quality that could hasten Hollywood's downward spiral, which already appears to be well underway. I know that seems dark and foreboding, but unlike the fairy tales that helped to make Disney the giant it has become, it will be a lot harder for Iger and Murdoch to slap a happy ending onto this story.
---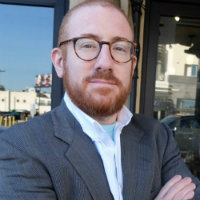 Neil Turitz is a filmmaker and journalist who has spent close to two decades working in and writing about Hollywood. Feel free to send him a tweet at @neilturitz. He'll more than likely respond.