One year ago, we were gearing up for what we all figured was going to be yet another staid, standard Oscar telecast. There wasn't a whole lot of drama surrounding the major categories, as pretty much everyone knew Casey Affleck, Emma Stone, Mahershala Ali and Viola Davis were going to win the acting categories, and Damien Chazelle was a lock for Best Director. La La Land was most likely going to win Best Picture, though there was a chance something like Moonlight could upset it. Doubtful, but conceivable.
Of course, the mind-blowing gaffe that ended the show turned everything on its head, though by the time that happened, most people had already turned off the TV. It was one of the least-watched Oscar shows ever, with just 32 million people tuning in, down four percent from the year before (and 14 percent among viewers 18-49). This year, with the return of producers Michael De Luca and Jennifer Todd, and host Jimmy Kimmel, pretty much everyone involved in last year's show is back for more (aside from the accountants, of course), and with the acting winners all but predetermined once again, how can this year's show possibly live up to last year's show, given its epic, unforgettable ending?
Obviously, all eyes will be on the Best Picture finale, because while last year's boondoggle was a surprise, part of the excitement was because the actual winner was considered something of an upset. There's no such issue this year, as there are definitely four and maybe even five movies that legitimately have a shot to take the top prize. I won't speculate which film will actually win (not why we're here), but I am interested in how Best Picture is presented. Do Warren Beatty and Faye Dunaway return for a shot at redemption, if only to free them from the undeserved blame cast upon them for last year's debacle? Or would it be better if the Moonlight team comes out to bask in the triumphant moment they were robbed of last year and give a proper acceptance speech before handing out Best Picture to their successor?
Personally, I like that latter scenario quite a bit, regardless of the fact that it is completely and totally unrealistic. Nor do I think Warren and Faye will be back for the final presentation, simply because I don't think anyone involved wants to revisit what is probably the single most embarrassing moment in Academy history, somehow surpassing that time Rob Lowe sang a duet with Snow White. The duo producing the Oscars have a sense of humor regarding last year's Best Picture flub, and Kimmel has poked fun at it during a series of misguided (I think) promotional spots (one of which included Beatty), but there are limits to how far that joke goes, since there are a lot of people who didn't find it very funny. I do think you'll see Warren and Faye at some point during the telecast, perhaps in one of those pre-taped comedy bits early in the show, but the idea of them returning to the scene of the crime, so to speak, would seem to be one line the Academy would have trouble crossing, what with the great import placed on that particular category.
Honestly, I think the natural drama surrounding the Best Picture category will be enough to carry people through to the end, so the producers probably think they don't even need anything too gimmicky, anyway. The bigger problem is getting folks there. After all, the telecast is a marathon, not a sprint. But forget the finish line for a second, and let's circle back to the starting line. Last year's show opened with Justin Timberlake doing a big production of "Can't Stop the Feeling," and it was so fantastic that I couldn't believe it hadn't been done every year prior. Because of that, I would all but guarantee the producers stick to that formula. Can you imagine the cast of The Greatest Showman belting out "This Is Me" for a rapt worldwide audience? Talk about a crowd-pleasing way to kick off the proceedings!
You know what else would be a smart play on the Academy's part? Taking advantage of the worldwide sensation that Black Panther has become. Chadwick Boseman and former Supporting Actress winner Lupita Nyong'o have already been confirmed to present, and Best Actor nominee Daniel Kaluuya will be in the house anyway, so why not also bring in Danai Gurira and Letitia Wright to hand out one of the awards for which their movie will almost certainly be in the mix for a nomination next year? Think Costume Design, Production Design, Cinematography and Visual Effects, leaving aside the early Best Picture talk. I'm just saying, the Academy would be nuts not to exploit this whole phenomenon for all it's worth.
And how should Kimmel, the presenters, and the winners address the elephant in the room — or not in the room —  that being Harvey Weinstein. I think it's been shown, over and over again, that joking about this whole situation doesn't go over terribly well, so I don't see why his name would, or should, come up at all. Discussing him somehow gives him power, whereas ignoring him takes it away entirely. Why give him even the slightest bit of satisfaction in knowing that he is somehow haunting the proceedings like a specter of Hollywood's sordid past? Because mentioning him in any way will do that. Ideally, Kimmel already knows that and will avoid the subject entirely. This is a time for celebration, not scandal, so there's no reason to pay lip service to Harvey, who has influenced the Oscars for the final time. He is persona non grata, not just within the Academy, but the world at large.
A better idea would be to salute the Time's Up and #MeToo movements without talking about any of the men who gave rise to them, thus keeping all the power where it belongs. In fact, I think if that ends up being the theme of the show, you're going to see people tuning in and sticking around. Which is really the whole point.
Ultimately, the Academy will do its best to innovate, but there's only so much wiggle room with a live show like this, when you have to hit 24 categories and countless other mandatory segments, such as the In Memoriam. Every year, someone promises a shorter show that moves fast, and most of the time, those promises aren't kept, but there's always a noble effort made. If there's one thing that's certain about Sunday night, it's that when the show is all over, people will complain about some aspect of it. I'm just hoping for an upset from Laurie Metcalf or Sally Hawkins, even if it means Warren and Faye have to read the wrong name again.
---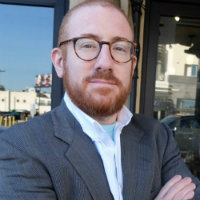 Neil Turitz is a filmmaker and journalist who has spent close to two decades working in and writing about Hollywood. Feel free to send him a tweet at @neilturitz. He'll more than likely respond.