Avco Embassy Pictures
Now that Fox has made the announcement that Robert Rodriguez has signed on as director, they're definitely remaking Escape From New York, which of course makes exactly zero sense, because what do they possibly have to gain from such a move? Turning an animated movie into a live action one, sure, I get that, but taking a movie that worked really well the first time around and trying to top it just because almost 40 years have passed? Seems like a fool's errand to me.
Not that this ever stopped anyone in Hollywood from doing this kind of thing before, of course, seeing as how so much of the content thrown at us these days is a rehash of something that someone else did once before. But the thing that always confuses me is why they insist on taking things that worked really well the first time around and thinking they can do it again, only better.
Is it purely about ego? Certainly that has to have something to do with it, especially in this line of work. Same thing with the bottom line. Everyone knows at this point that the studios, if given their druthers, would put out exactly zero original content, simply because they believe it's harder to market than previously established intellectual property, no matter how obscure that property might be.
I imagine that's why we have remakes coming for such classic 80s fare as WarGames, Commando, Overboard, Honey I Shrunk the Kids, Dirty Dancing, Big Trouble in Little China, and Scarface, just to name a few. That doesn't even include a bevy of others, like Sony's Flatliners redo coming out this fall, or Warner Bros.' It, which is technically an adaptation of a mini-series based on a book, rather than a straight remake, but you get the drift.
Actually, Flatliners is one of those movies that I would have mentioned as being rife with potential as a remake vehicle in the first place, because while the original idea was a solid one — med students temporarily killing themselves to see what's on the other side and use it as a way to bring out their PTSD and guilt issues — the execution left something to be desired. What could have been a deep and meaningful thriller about the demons we all have to face became a standard paint-by-numbers affair that was most notable for Julia Roberts' flowing red curls and everyone wondering what, exactly, she saw in then-fiancé Kiefer Sutherland (right then just entering his post-Lost Boys, pre-24 career nadir).
Sony Pictures
I have no idea what the remake has in store, but if it can get into some of those deeper, unexplored themes, I'm all for it, which is part of my problem with revisiting a property like Escape From New York. Seriously, do we really believe that anyone can outdo Kurt Russell in the original? Or live up to the dystopian world created by co-writer/director John Carpenter?
Like I said, a fool's errand.
That's why I think remakes should be limited to the Flatliners ideal. Take a movie that was okay, or mediocre, or even lousy, but which had a great idea at its heart and could be better executed, and run with that. Like, for instance, what are, in my opinion, the five best remakes of all time: Ocean's Eleven, Cape Fear, The Thomas Crown Affair, The Thing, and The Fly. Each of the originals was fine, I guess, but when reimagined and given a new and modern spin, they became something else entirely.
(By the way, I'm not really including remakes of foreign language films, because those are sort of a genre all their own and have produced some real classics over the years. I start to get a little antsy when the remakes get remade — hello, Magnificent Seven — but taking a movie from another language and translating it for American audiences doesn't ring my bell nearly as loudly.)
But back to the underlying thread here, I think it would be hard to say that any of the five movies listed above could be considered true classics of any genre. Yes, I know the original Thomas Crown starred Steve McQueen, but that wasn't his best work, so I'm sticking with the Pierce Brosnan-Rene Russo remake as a superior product. It's why I don't hate the idea of an Alien Nation remake, which is currently in development, or redoing An American Werewolf in London, or The Black Hole. A good director could have a great time getting their hands dirty with one of those suckers, and that's just a tiny sample.
You know what would be a great movie to remake? Heaven's Gate.
No, I'm not kidding. There's a fantastic story at the heart of all that mess. I've only seen the four hour cut of the film, not the five-and-a-half hour director's cut that Michael Cimino first showed to his United Artists bosses, but if you read the original treatment, and cut through all the nonsense and bombast and look at the actual story Cimino was telling, it's pretty fantastic. Boil it down to a straight two hours, maybe even two-and-a-half, and you've really got something.
United Artists Films
You could say the same thing about pretty much any adaptation of a Stephen King story — there are a couple obvious exceptions, of course, and I'll discuss this more next week — but the list of bad adaptations of the horror master's work is long and illustrious, and could probably choke one of the creepy monsters his devious mind has created over the years.
I always thought the real-time Johnny Depp thriller Nick of Time should have worked, and probably could, given the right creative minds behind it. Streets of Fire is another one that had a terrific central conceit — a rock and roll fable set in a non-specific yesteryear — without any real logic attached to the execution. But of course, I'm obviously building up to the grand, heavyweight champion of them all, the movie I think we can agree is prime fodder for this exercise: Ishtar.
I don't know about you, but if someone announced that Channing Tatum and Joseph Gordon-Levitt were going to remake that one, I'd be first in line. And if you try to tell me that you wouldn't be standing right behind me, I'd check to make sure your pants weren't on fire.
Some might argue that it doesn't make sense to remake bad movies, but I would counter, with quite a bit of evidence to back me up, that it makes a heck of a lot more than remaking good ones.
---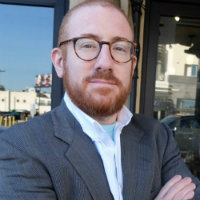 Neil Turitz is a filmmaker and journalist who has spent close to two decades working in and writing about Hollywood. Feel free to send him a tweet at @neilturitz. He'll more than likely respond.