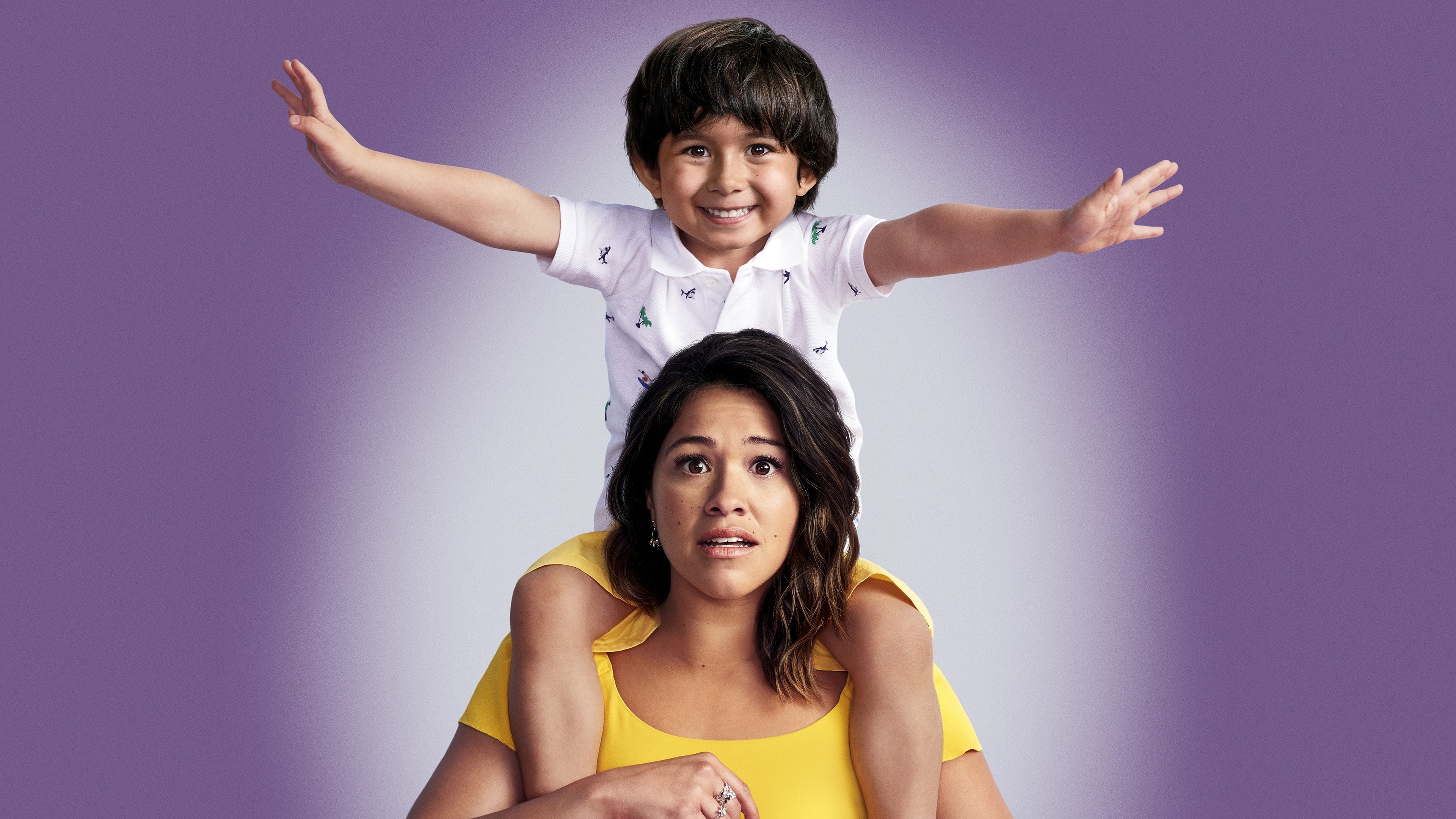 Jane, Jane, Jane.   Our hero is a control freak.  Duh – this we know.  What we didn't know is that she is still in love with Adam, the one who broke up with her to pursue a better professional opportunity in LA.  I didn't think this would carry over into another episode, but boy, was I wrong!
Jane takes her mom and Abuela on a road trip for her new book tour.  She is booked in two cities (hooray!), but she can't seem to enjoy it because, one, she mixed business with pleasure.   While promoting the book, she has to look at its cover, the cover that Adam, her ex-bae, illustrated for her.  Ugh.  During her first stop, she bawls uncontrollably inspiring fans to hashtag her meltdown as #SnotFalling.  Yikes!  
But guess who was there to calm her down a bit?  Ms. Iyanla Vanzant!  Yes, the Fix My Life guru was there to help Jane pick up a few pieces (a few snot bubbles).  Thank God for Iyanla's presence because who knows what other hashtags would have been born!
Two – Jane can't get over Adam because she gave him three times to get out of a relationship with her.  She thinks that because she gave him so many tries, he shouldn't have dipped.  It was so unexpected for her.  And that's what hurts the most.  Abuela chimes in by saying that his tattoos won't age well.  (Good job, Abuela.  Pettiness in these times is oh-so-necessary).  Xo, Jane's mom, also gives her 2 cents by saying that men just spring stuff on you and expect you to be OK with it, followed by a growl and Jane saying something to the effect of "Men suck!"
Digression – To all the men reading this – Jane doesn't mean what she's saying, like, the generality of it, that is. When a woman is mad at a man, specifics are too small for our emotions and our mouths so "all men" have to feel the wrath.  I'm sure you men do the same thing with women.
Back on track – And three, Jane can't get over the Adam thing because the way he left was kind of messed up.  I mean, he didn't even talk to her about re-considering the job offer that boomeranged back to him.  The night of her book party, he was just like, "Yeah, I'm leaving, like tomorrow, so we're done."  Who does that to somebody?  So, I get why her snot has been heard all around the world, but I think she'll be just fine.  Turns out Rafael wants that old thang back (insert a Cardi B tongue here).
Rafael goes back-and-forth as much as Michael Jordan did.  Why can't he just make up his mind as to who he wants?  Or can a person be in love with 2 people at the same time?
Let's flash back to the recent past where he was all about getting back with Petra.  So, they do.  And then Petra dumps him because she still has feelings for the Southern guy (who I haven't seen at all this season).  So, Rafael walks away like a puppy between his legs.  He's now feeling feelings for our heroine.  His heart goes as far as glowing to make us believe that it's real, but I don't know, guys.  This may just be him feeling some type of way because of all the time he and her share caring for Mateo aka "Mr. Sweet Face."  
While Jane is on the road, Rafael, as he should because he is the baby's dad, takes care of Mateo.  Mateo has a fever that the whole family tries to keep away from Jane because she flips out about any sign of sickness in him.  It all stems from her late husband Michael dying from something that could have been treated had he gone to the doctor.  Ever since then, Jane will make every cough or fever an emergency room visit.  We get it, but it got to the point where Mateo would think he was literally going to die from a cold.  He told Rafael that one day a few years ago.  And Rafael retold that story over the phone to Jane when she called him to cuss him out for not telling her about Mateo's fever.  
Now, she was the one who had to shush, apologize and walk away with her tail between her legs.  After she humbled herself, she got a surprise – a visit from Michael's mother at Jane's last book tour stop.  The two fell out because his mother believed Jane could have prevented Michael's death.  Over three years of not speaking, she realized that was foolish.  She said, "You can't get mad at the one who died."  True, but you also can't blame the living for something that wasn't their fault.  She asks Jane to sign her book, and from here on, I hope the two stay in each other's lives.  They both need each other right now.  Besides, Jane is the best.  How can you not like her?
Overall, Jane is doing well.  Very well, in fact.  When she returned home, Rafael and Jane share some feelings over washing dishes, and then Rafael holds her close and smooches her down.  Finally!  This is what I've been waiting for, but this is a telenovela.  I'm expecting a twist and turn. But for now, I am satisfied.  Until next time!
Season 4, Episode 7 (S04E07)
Jane the Virgin airs Monday at 9PM on CW
Read all of our reviews of Jane the Virgin here. 
Read our reviews of more of your favorite shows here.
---
Jennifer spends her nights writing, her days securing insurance for TV shows, and her in-betweens blogging about the silliness and seriousness of life on her blog.
Follow Jennifer on Twitter: @reneseford
Keep up with all of Jennifer's reviews here.
Jennifer Ford | Contributor