Hollywood Is Already Here. What Are You Waiting For?
Right now, for only $79 dollars a year, you can get all the firsthand industry access you need to excel in your field. Whether you're a seasoned veteran, an up-and-coming junior exec, a screenwriter, an assistant, or a student just breaking in, The Tracking Board is here to make you the most informed person in the room by giving you the tools and information to take control of your career.
PREMIUM PLAN
$79 Per Year. Full Exclusive Access.
*News of Weekly Specs Being Shopped

*Comprehensive Spec Market Reports

*Access to all Job and Internship Posts

*Access to Community Forum

*All Launch Pad Services Discounted
Free 1-Week Trial Included!
WHY SHOULD I JOIN?
Take a look at a few of the features that set our members apart.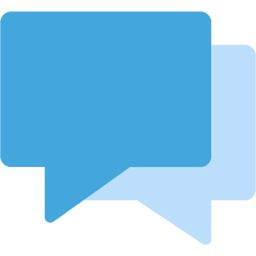 The Spec Market
The largest and most in-depth spec market tracking, reporting, analysis and database. Covering every project as it hits the market, and tracking it as it gains heat, adds attachments, selects territories and kicks off bidding wars. Whether needing to know what's on the market, looking for a project, analyzing trends, or looking for clients, our tracking has become the industry's most used source for staying ahead of the curve.
The Job Market
Get your foot in the door of one of the most exclusive job markets in the world. With more than 8,000 jobs and internships posted, and hundreds of exclusive listings, you'll not only have a chance to apply before others, but you'll have access to jobs that are usually filled before being posted anywhere else.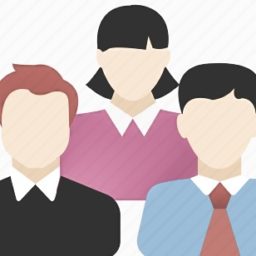 Community Forums
Discuss the industry, agents, managers, entertainment lawyers, producers, companies and writers.  Ask and give advice how best to navigate the business.  Chat about your favorite (or least) favorite films and TV shows. Get feedback on your own work: scripts, films and/or TV pilots.
Your membership on The Tracking Board will begin immediately after completing your membership signup!
The Tracking Board is an industry-leading resource for exclusive, insider information to the people, projects, deals and developments happening in Hollywood today.
Membership has the following perks, all for just $79!
SPEC MARKET: The largest and most in-depth spec market tracking, reporting, analysis and database. See what's being shopped by established agents and managers for their clients.
JOBS & INTERNSHIPS: With thousands of jobs posted here, get instant access to all of our exclusive job and internship listings. Whether seeking an executive position, assistant position, or starting your career; find your next job here before anywhere else.
THE SALES MARKET: With one of the most robust databases of in development projects covering the last decade, we track thousands of projects you won't find anywhere else, with every person and company involved, as well as history of the projects, and details on how it was set up. Sort by spec sales, adaptations, reboots, remakes, or even by company and get the most advanced look at what projects Hollywood is making today.
OPINION & ANALYSIS: Monthly coverage on where the industry is going, what the biggest news of the month was, and what we can learn from the past. A mix of opinion, reflection, and trending coverage on the industry as a whole.
THE LAUNCH PAD: The fastest growing, and most influential writing competition and coverage provider around. With over 216 writers signed and 68 projects set up in the first years of the competition, this has become the hub for discovering the writers of tomorrow. With hundreds of industry professionals signing on to judge and read, we provide instant access to Hollywood for every writer. Every member earns discounts on every submission, early access, and additional coverage and analysis on the competitions and everyone involved.
FORUMS: Join a professional community of professionals and aspiring writers, featuring executives, producers, agents, managers, writers, directors and assistants. Join the conversation and begin your own industry tracking.
Yes. You can easily cancel your membership anytime on your Account page.