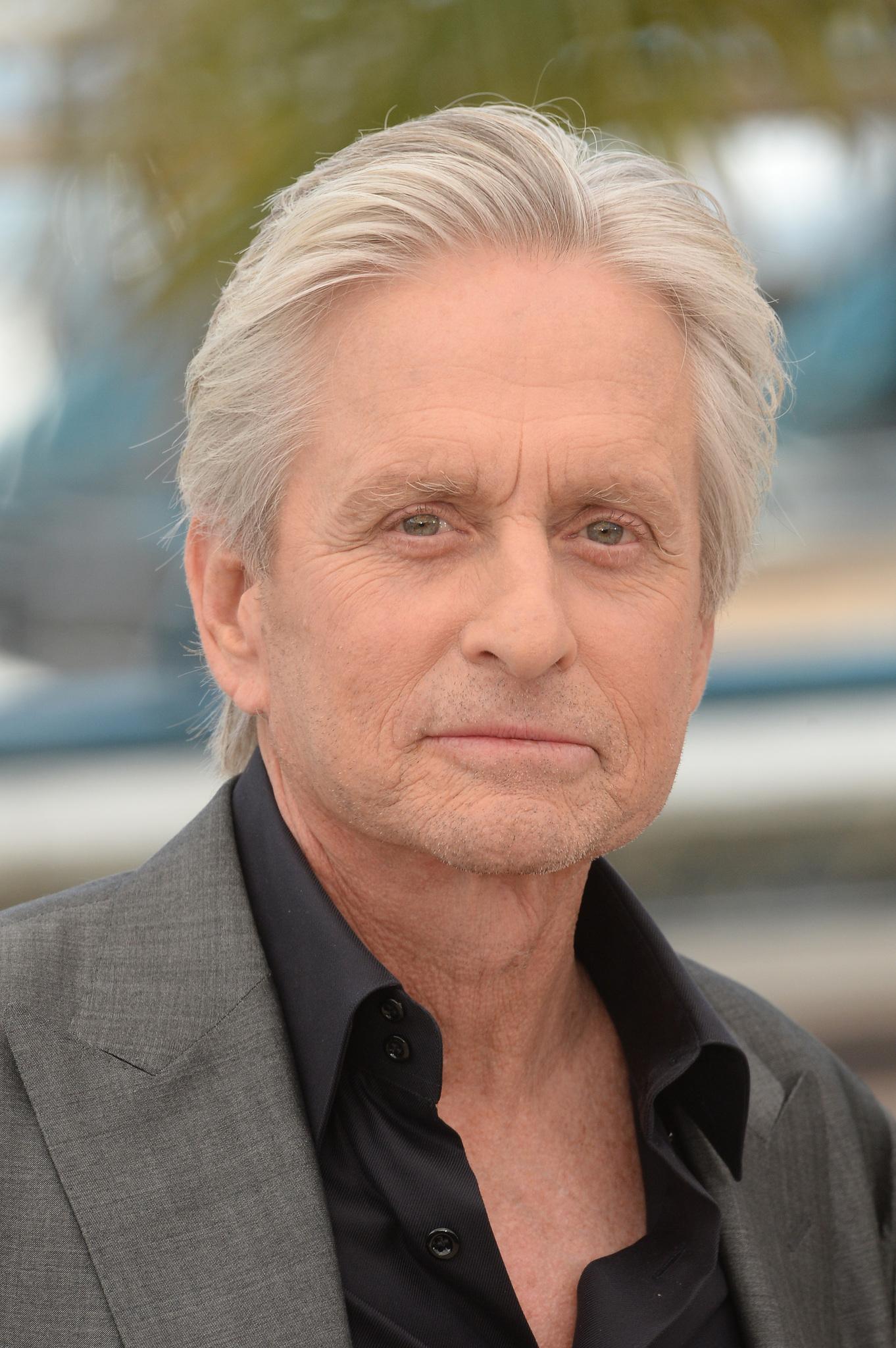 Marvel loves to surprise fans with big announcements and castings, but today's news confirms what we already know: Michael Douglas is ready for the sequel, ANT-MAN AND THE WASP. Not that it makes the news any less exciting. Douglas was fantastic in first film as the disgraced scientist, Dr. Hank Pym, father of Evangeline Lilly's Hope van Dyne and the original "Ant-Man."
When asked today about his possible involvement in the next film, Douglas said, "I just got a call recently — they want to negotiate for a sequel and I thought, 'That's great!' Hopefully, I won't have to carry quite as much expositional dialogue as the first one but I had a wonderful time doing it. Just a great, great time. The cast was fantastic. Paul, Evangeline, Michael Pena — I'm sure he'll be back. If they can scrape Corey Stoll off the wall, I'm sure they'll want him too — he's such a good villain. And Peyton too. It was a lovely experience, so you know, I welcome it."
Peyton Reed directed the first installment of the new superhero solo series. Screenwriter Adam McKay, who co-wrote the film with Paul Rudd after taking over the script from Edgar Wright and Joe Cornish, recently said "I was talking to [Paul] Rudd the other day. We'll see what happens, but that would certainly be fun. I loved working with Marvel."
It's looking more and more like the entire team is set to return for the next installment, but it's still early days for any information on what the storyline will be.
[SPOILERS FOR ANT-MAN LIE AHEAD. YOU'VE BEEN WARNED.]
In the climactic sequence, Rudd's Scott Lang is forced to go "subatomic" in order to defeat Yellowjacket, played by Corey Stoll. He managed to find a way out but was left with zero memory of how he pulled it off. Pym's wife, Janet van Dyne also known as "The Wasp" before her daughter took on the title in the credits scene, went subatomic years prior. Pym carried a great amount of guilt over the loss of Hope and his role in it. If Lang could survive, then there's a chance for Hope too which implied a future goal for the solo films. So when will we know? And who will they get to play her?
You could argue that in the subatomic world Hope might not age, but I personally don't want to see that. I would be much more excited to see a classic (and yes, over 50-years-old) actress take on an ass-kicking role. We asked around the office here over who they'd want to take on the part and some great names came up (Meryl Streep, Helen Mirren, Jane Fonda, Kim Basinger, etc.). It was tough to narrow it down, but here our top choices for dream casting this role that we will hopefully get to see on the big screen soon. And don't forget to vote for your pick in our reader poll below!

Sharon Stone


One thing driving our list was looking back at the leading ladies of Douglas's past. Stone is best known for her work in Martin Scorcese's Casino and, more importantly, Basic Instinct starring opposite Douglas.
Annette Bening
Bening has starred in such great films as American Beauty, Regarding Henry, and The Kids Are All Right. Her abilities vacillate easily from drama to comedy, and there's no doubt in my mind she could handle some action as well.

Ellen Barkin

Barkin does not get enough talents to show off her talent. She broke on the scene with Diner and was a staple of the 80s and early 90s. She's also a veteran of the "heist" genre having starred on Ocean's 13. Beyond that just look at that picture and imagine her with dark hair. She is spot on Janet van Dyne and would nail it.
Diane Keaton
Keaton is better known for her comedy roles, but if you spent decades living in a subatomic realm that would mess with your brain and Ant-Man is best known for its ability to mix action, drama, and humor. Keaton's ability to blend should easily mesh with the rest of the cast and tone of the flick.
Susan Sarandon
Sarandon and Douglas both starred in Wall Street: Money Never Sleeps, but considering how few people saw it it's likely not to taint public opinion of them appearing together in a new film. There's never been a genre that Sarandon couldn't kill it in so she might as well add an MCU action film to the extensive resume.
Kathleen Turner
No one deserves this part more than Turner. She's an amazing actor who made her career early on performing opposite Douglas in the action rom-com Romancing The Stone and it's sequel The Jewel Of The Nile, and again in the dark comedy War Of The Roses. Who wouldn't want to see this acting-power-couple reteam and work out more marital problems on the big screen?
There are so many awesome choices! Who would you want to see in the role?


—TO SEE ALL THE PROJECT DETAILS CLICK HERE—
Emily J | Staff Writer