USA/SyFy
It would be easy to spend the last three weeks of this series echoing the somewhat dark tone set forth last week, as we began delving into the basic cable world and the companies dominating it. It would also be generally accurate, because if it hasn't been made abundantly clear by now, the cable world is slowly but surely dying. However, since we rarely take the easy route around here, we're going to try and avoid that. Don't get me wrong, I'm not going to sugarcoat anything here, nor am I going to shy away from the brutal truth that NBCUniversal has plenty of problems, but there are some bright spots there, too, and they can't be dismissed so easily.
First, the good news. Both revenues and operating income for the company's cable networks was up in the past fiscal year from the year before. Revenues jumped by 8.7 percent, while operating income was up six percent. Even as the Comcast Corporation's film division, that being Universal Pictures, lost almost 13 percent of its revenue and over 43 percent of its operating income, both of those numbers paled in comparison to the enormous numbers of the cable division. In fact, the operating income of the latter was about six times the size of the former during the 2016 fiscal year, so that should tell you just how key the cable division is to Comcast's success. It's worth noting, too, that this reverses a trend that had been going on for a couple of years, as growth had not just stagnated, but operating income in that division had been down the year before.
So, this is all good. Money is coming in from the cable networks, Comcast has a strong online presence thanks to its partial ownership of Hulu, and it is still one of the biggest media companies in the world, behind only Alphabet (which is Google) and Disney. The behemoth that is Comcast has so many media properties, it can withstand the onslaught of cord cutters, even if they tend to hit the company in two places — cable subscribers and network viewers.
But that also starts to play into the bad, which is the fact that just about all of the company's networks are, in fact, losing viewers, just as they did in each of the previous several years before this last one. From the biggest (USA) to the smallest (Cloo), the only networks that either remained in the same number of households or improved over the year before were the rebranded Oxygen (now the fastest-growing cable entertainment net), NBC Sports Network and CNBC World (which remained about the same), the Golf Channel, children's programming network Universal Kids (formerly Sprout), and the Olympic Channel (formerly Universal HD), all of which had very slight upticks. That means larger operations such as MSNBC, E!, Syfy, and Bravo, were all down, an ongoing trend that doesn't appear to be ending any time soon.
It's interesting, too, because a network like USA is putting out some very solid programming, including its Emmy-winning series Mr. Robot, which had a standard sophomore slump but has bounced back creatively in its third season, even if the audience was off by about 20 percent from the year prior. Other shows like Suits (in its seventh season), Queen of the South, Colony and Shooter (all of which are in their second) saw some fall off as well, but with the exception of Colony, each of them averaged over a million viewers per episode on initial viewing, which isn't so bad for basic cable. Suits is the most watched of the bunch, of course, with almost 1.5 million per, but even with the new interest in actress Megan Markle stemming from her engagement to Prince Harry, there hasn't been a corresponding increase in viewers, and the fact the she's leaving the show probably won't help either. The success of The Sinner, with 1.8 million viewers per episode in its first season (making it the top new cable series of the year), either solidifies Jessica Biel's drawing power as a TV star, or reinforces the fact that people like their crime programming on the salacious side. Either way, the show is a winner for the network, and it would be a surprise if it's not brought back in some form.
Syfy's deep roster of shows is likewise appealing to its target audience, though only The Magicians improved its audience in its latest season. The Expanse lost about 20 percent of its audience, but will still be back for a third season, as will shows like Channel Zero and Wynonna Earp. The most watched of the bunch, The Magicians, brings in a shade under 800,000 viewers at a time on initial airing, while the lowest, Channel Zero, has a shade more than 400,000, with the others falling somewhere in between alongside Z Nation, Van Helsing, and first-season shows Superstition and Ghost Wars.
Despite being in fewer homes than the year before, MSNBC has seen its fortunes rise at least partially thanks to the election of Donald Trump. Seen by many as the network of the opposition, ratings for shows by Rachel Maddow, Chris Hayes and Lawrence O'Donnell, among others, have led the network to record ratings. It's one of those times when frustration about what is happening in the country turns into gold for those who are reporting about it. CNBC has not done quite as well, regularly losing out to Fox Business, but its new nighttime unscripted programming, led by shows like Jay Leno's Garage and The Profit, has made a solid impact and allowed the network to expand its base with shows that appeal to a wider audience than the nuts and bolts kind of stuff that airs during the day.
Bravo's audience tends to stay pretty solid, because the powers that be tend to know what their viewers want, even if there's an occasional issue, like the one between Andy Cohen and former network star Kathy Griffin back around Halloween. Cohen and the network are pretty close to bulletproof at this point, and will continue to be as long as his ratings are consistent. Same goes for E!, which tends to stick with that same, staid, somewhat boring entertainment news programming, along with episodes of the Kardashians, Total Divas and Fashion Police, etc. The network isn't exactly for everyone, but those who love it are devoted to it. Meanwhile, the long-running experiment that was the Oxygen Network finally came to an end earlier this year, when NBCU announced it was changing the programming from that aimed at women to something diametrically opposed, airing almost exclusively unscripted fare focusing on crime.
Add it all up and you see both the good and the bad. There is simply no escaping the slow and steady decline of most of the networks on the roster, simply because so many viewers are leaving and not coming back. The OTT side of things offsets the loss to some extent (Bravo and USA do especially well in streaming), and the tide is a gradual one, but when that arrow continues to point down for a very long time, it's tough to see too much upside. That some of the networks in question are still doing reasonably well, if not exactly thriving, is a nice way of softening the blow. If the increase in revenue for the division can be continued, well, that's obviously a lot better.
For more entries in our network series, click here.
---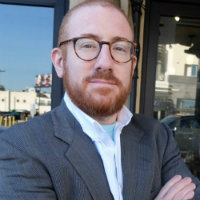 Neil Turitz is a filmmaker and journalist who has spent close to two decades working in and writing about Hollywood. Feel free to send him a tweet at @neilturitz. He'll more than likely respond.