PaleyFest 2015 was in full swing with the Outlander Panel, and we learned a few interesting things about the upcoming season. If you haven't yet, be sure to check out our live coverage from the event and our recap of the panel. Check out all of our PaleyFest coverage here.
Warning: Spoilers Below
1. The Second Half Of The Season Will Be Darker
The panel revealed that when the show returns in April, fans will have to brace themselves for darker twists and turns. Diana Gabaldon teased that the fans of the books knew where the story would take them. With the series sticking closely to the books, we are in for a wild ride. 
2. The Season Finale Will Be "Harrowing" and "Satisfying"
The cast and crew mentioned that even when the series becomes dark, it will be satisfying and deliver a complete story that will also leave fans wanting more. Even with the darker tone in the upcoming half of the season, they have crafted a finale that caps off the season in an exciting way.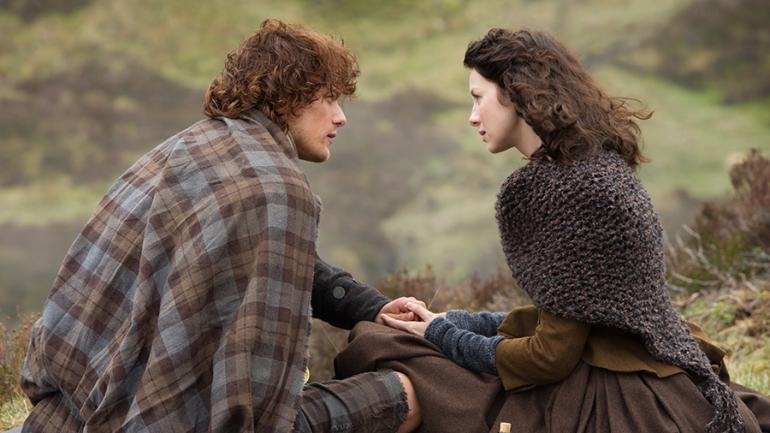 3. We Won't See Frank Again This Season
It was revealed that Frank, Claire's husband, will return in season two. Even though they have slightly tweaked the character arc of Frank, it was promised that they have plans for him that will satisfy viewers in upcoming seasons, while staying respectful to Gabaldon's character in her works. 
4. There Will Be A Brutal Scene Between Jamie And Black Jack
Throughout the night, jokes turned into spoilers that revealed that we have to prepare for a very intense and uncomfortable scene between the characters. The actors were very good sports, but heeded a warning of what was to come. Though the details weren't stated, it is speculated to be a game changing sequence. 
5. Many Of The Cast Members Hadn't Read The Books
Prior to landing their roles, the majority of the cast were not familiar with where the story would take their characters. They admitted that they were pleasantly surprised by where the journey takes them, and said that the upcoming episodes have shocked them as much as they will the viewers. It was a very promising response from the cast. Since being on the series, they have gained a major respect for the book series. 
________________________________________