Paleyfest 2015 kicks off tonight with an incredible line-up this year of some of our favorite shows. Tonight, the Homeland panel will commence at 7:00 PM PST and we'll be in attendance. As fans of the series, we have a few questions that we're eager to ask the show's creators and stars about season five.
Warning: Spoilers Below
1. What Will Happen With Carrie And Quinn?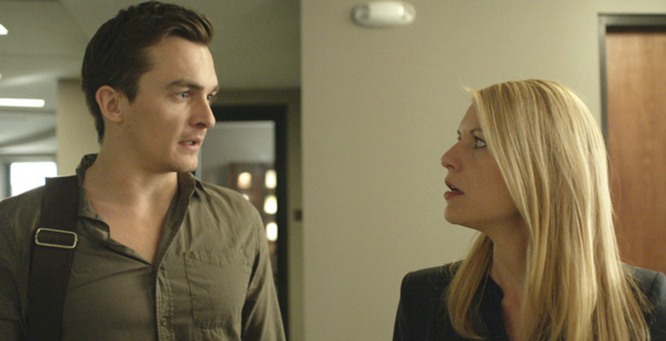 Season four saw Carrie finally coming to terms with her bipolar disorder and how it affected her relationship with Quinn, and we finally got that kiss! (It was a long-time coming) Yet, when she's ready to discuss her insecurities with Quinn, he's off on his Syrian operation. So, supposing that Quinn does return home in one piece, can the two even have a shot at a real relationship? Or could this kiss be their only moment? Will Carrie stay with her family and daughter or will she go to Iraq in search of Quinn?
Quinn has said that he yearns for a normal "white picket fence" relationship with Carrie, but neither of them could realistically live that lifestyle. Will Carrie and Quinn actually be able to have a relationship at all? Could it last?
After the rather somber, quiet finale, it'd hard to say. But, these are questions that we definitely want an answer to.
2. Will Saul And Carrie Mend Their Relationship?
Season four ended with Carrie and Saul on the worst kind of terms, with Carrie storming off after realizing that Saul agreed to the deal between Dar Adal and the terrorist Haqqani. Saul and Carrie have been on bad terms before, but can their relationship be mended? Back in Season 3, we were led to believe  for half of the season that Saul was having Carrie locked up in asylum, when they were actually in on it together. Could another plan be in motion to take on Dar Adal? Or is Saul simply forgoing his morality in the hopes of getting back the tape of him when he was Haqqani's prisoner? Either way, Carrie told Adal that "Saul would spit in your face" if he found out, and clearly felt betrayed by Saul's actions.
3. What's Going On With Dar Adal?
The finale revealed Dar Adal's dealing with Haqqani, which raises some serious questions as to what his endgame his. He seems to be outright manipulating Saul into agreeing to his deals, but claims that he's doing it for the CIA. So if Dar Adal isn't a traitor or undercover…then what is he? Is He really acting for the good of the CIA and the country? Or is he panning something sinister with Haqqani? He's an enigma, one that could potentially spell trouble for Saul and Carrie.
4. Is Saul Going To Become Director?
Saul has long hungered for the role now and appears to be well-suited for it. After briefly serving as director of the CIA, he quietly established peace in parts of the Middle East by concluding the Brody storyline. He looks poised to take command, but could the secret tape of him being kept prisoner by Haqqani re-surface? Or could someone discover his approval of Dar Adal's dealings with Haqqani? We're curious as to what lies in store for Saul's future.
5. Where Will Season Five Take Place?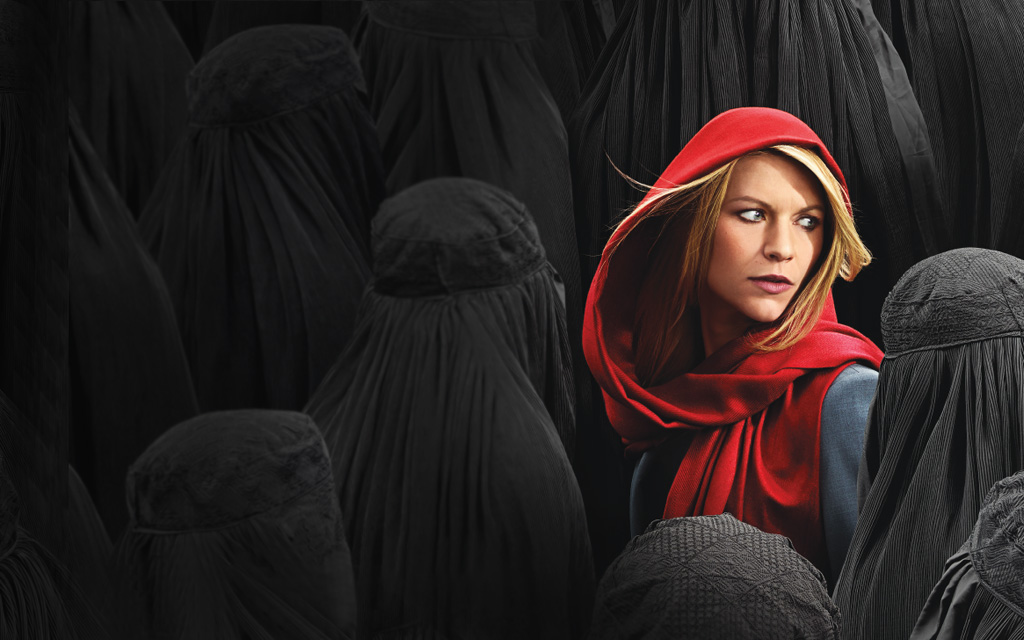 In an interview with Entertainment Weekly, regarding the setting of the show, Showtime President David Nevins has said
"It could be Africa, it could be Europe, it could be back in another place in the Middle East. I don't expect that show to fall into a formula, I can see it coming back to the U.S. at some point."
We want to know where the new season will be set, and how the new location will factor in.
——————————————————————————
What are your questions for season five? Tell us below!
Be sure to check back here for our coverage of tonight's panel, and the new information that we learn!