Paleyfest 2015 is in full swing, with an incredible line-up this year of some of our favorite shows. Today, the Scandal panel will commence at 7:00 PM PST, and we'll be in attendance. As fans of the series, we have a few questions that we're eager to ask the show's creators and stars about the future.
Warning: Spoilers Below
1. Will Steven be back in future episodes?
Season 4 started off with Olivia Pope's kidnapping. It lasted various episodes and ended with Steven making a surprise appearance to save Liv (season 4, episode 13 "No More Blood") . Obviously, fans around the world had to pick their jaws off the floor while we scratched our heads and wondered if this meant the original gladiator might be returning to the firm. When, towards the end of the episode he said he was happy where he was,  I rolled my eyes- maybe wishful thinking. But could this mean that Steven and his killer beard could be making more appearances in the near future or maybe-dare I say it- be back for good? 
2. Will we see more "life imitating art" in upcoming episodes?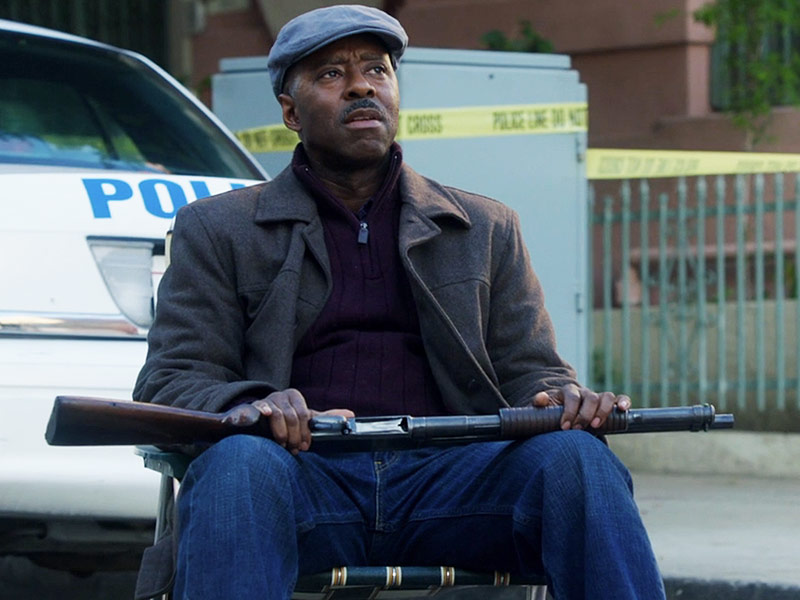 In the latest Scandal episode (season 4, episode 14 "The Lawn Chair"), the cast and crew made a very calculated move as they incorporated into the show a very strong and poignant message in regards to the on going struggle between the African-American community and the police department. In the episode, a young man was wrongly killed by a cop. Of course Liv and her crew got to the bottom of the case, but the heavy topic begs the question: "Will Scandal begin to use future episodes to take on real life issues." Like Law & Order, who are known for their less than subtle willingness to take stories straight from the headlines, could scandal follow suit? Or was this a special circumstance for Shondaland?
3. How will Olivia's PTSD impact her work, relationship, and the show's plot?
Since returning from being held hostage, it's obvious that something is not the same with Liv, nor should it. After a long stint of time feeling "like a goner," the next step is figuring out how that time will impact her life now that she's back. Will she be more "human" like when she told David Rosen, "I can't fix this," or will she be stronger like when she yelled at Fitz that she was "on her own." Only time can tell. 
4. Will Abby realize she's a gladiator at heart and leave the White House?
While many may say that Steven saved Liv's life by getting her out of her hostage situation, if you paid close attention you realize it was actually Abby who set the rescue up. Even though Huck and Quinn didn't want to let her in on their crisis, Abby not only figured out what was going on, but she effectively saved Liv from being blown up by American missiles.  After her quick thinking, Abby told Cyrus that "once a gladiator, always a gladiator." Could this mean what I think it means? Could Abby be thinking about coming back to the firm? Because seriously, I can't even remember what they're fighting about anymore. 
5. Has Olivia Pope finally chosen between Fitz and Jake?
Since Olivia essentially told Fitz that they are over, does that mean that the last man standing, Jake, is the winner of her heart? Honestly, probably not. We all known Liv has a soft spot for the President, but helping Mellie run for President and pushing plans of Vermont back another 8 years seems counterproductive for Fitz. Maybe they will both realize that the timing will never be right. What does it all mean!? 
——————————————————————————
What are your questions? Tell us below!
Be sure to check back here for our coverage of tonight's panel, and the new information that we learn!