*WILL BE CONTINUOUSLY UPDATED THROUGHOUT THE EVENT*
Friday, March 6th (7:00pm)
Moderator: Julie Chen (Host & Moderator, The Talk)
Panelists: Claire Danes, Tracy Letts, Mark Moses, Laila Robins; Executive Producer: Alex Gansa; Executive Producer & Director: Lesli Linka Glatter; Executive Producer & Writers: Alex Cary, Patrick Harbinson, Chip Johannessen, Meredith Stiehm; Composer: Sean Callery
UPDATED AT 8:45 PST
Audience question: "When the 'Carrie Cry-Face' comes on, what is going through your mind?"
"I swear to god, it's just what my face does!" -Danes. In trying to actually answer the question she said: "I don't think I feel," in an adorably smarmy voice.
When asked how he assembled the cast and crew of Homeland: "Every successful television show is a fucking miracle." -Gansa
UPDATED AT 8:40 PST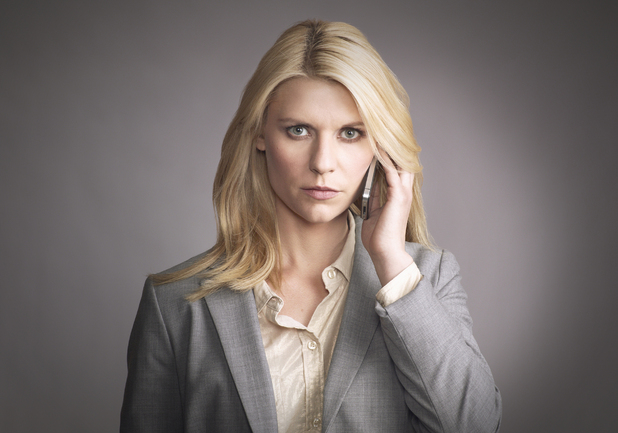 Audience question about how to balance addressing real life current events with the more extreme reality such as ISIS. Gansa answers with mulling over the fact that Homeland humanizes its villains so do you want to give these groups of people a platform?
"We're one of the few shows that gets to comment on current events." -Gansa
Audience question discussing the inversion of Quinn and Carrie's positions as the morally ambiguous character to the moral compass and vice versa. (Let me congratulate this man for an intelligent question.)
Danes answer: Quinn has "a lot at stake personally." "How do you cultivate and maintain a life" when you've got such a frantic life as CIA Agent.
Claire Danes is incredibly well-spoken. Good on you, girl.
Meredith Stiehm: "I really do think there's a gender divide on this story." Discussing the Carrie/Quinn relationship yet again. Surprisingly, so far, the questions have not been too embarrassing.
UPDATED AT 8:33 PST
Turning the questions over to the audience. (And audience questions are almost always inevitably directed towards the actors.)
"Nobody here is intensity adverse." -Danes
Here is a lady who works in post production asking questions about the production process. Each episode is shot in 8-9 days. "You really have to know what story you're telling to focus and tell your story in a particular way." -Lesli Linka Glatter
UPDATED AT 8:27 PST
Gansa: Season 5 will jump two and a half years into the future
"It's kind of what we wanted to do with [Carrie] is show the human cost of this."
Chen: Does the job attract the nutty or do you become it?
Gansa: "Carrie is most alive in situations which are duplicitous."
Gansa: "The best operations hue as close to truth as possible."
UPDATED AT 8:22 PST
Alex Cary discusses trying to understand the villains while keeping them dangerous. ("Humanizing the villains.") The writers try to discuss situations from the point of view of the villains.
Chen: "What is going on in that backyard?!" (If only I knew what they were talking about.)
Gansa passes the question to Patrick Harbinson who wrote the scene. Gansa takes it back to say "This is exactly what our intelligence agency does." People who are enemies are our friends the next day.
Here is where it would be much better if I actually had seen what they're talking about.
UPDATED AT 8:15 PST
Gansa: "There was a tremendous amount of debate" about the Carrie/Quinn romance. Pretty much all the male writers raised their hands when Chen asked who didn't want it to happen!
Patrick Harbinson regarding being against the Carrie/Quinn romance: "They're two outliers and they're more interesting if they remain like that."
Meredith Stiehm discussing Carrie and Quinn's relationship by talking about how they share such intense situations and that "they would and should come together."
UPDATED AT 8:10 PST

Apparently Carrie was drowning babies in this season? Discussing putting the camera underwater as the baby's point of view while Carrie drowns it, and finding a balance between keeping the best shot and keeping the audience sympathizing with the character.
Actor James Rebhorn passed away before season 4 and the writers had to consider whether it would be disrespectful to act as if the character was alive while the actor was dead.
"That dynamic was fun because he's so similar to her and that she is very rarely challenged by another outlier. […] Because they were so similar they were very repellant. They would repel one another as well as attract one another." -Danes on the romantic relationship between Carrie and Quinn
UPDATED AT 8:05 PST

Chen: How do you decide who lives and who dies?
Gansa: "It's a hard decision. The perfect example is Brody. We tried to kill him many times. Many, many times. […] And how is it decided? It's decided on what's going to provide the most dramatic moment."
Discussing the nature of the thriller genre and tropes.
Gansa: "People get bound up in these characters and you just don't want to kill them."
UPDATED AT  8:00 PST
Shooting emotional scene on an airfield, every two or three hours a small plane would fly by with a banner advertising a strip club so they'd have to stop shooting.
Danes had recently been ill before shooting this scene.
Chen: "What were the challenges you faced turning Capetown into Pakistan?" Lesli Linka Glatter: "That was the challenge."
Discussing the death of Fara v. killing Max, Maury Sterling: "I've heard Alex Gansa's wife might have saved me."
"Is the more powerful scene Carrie sitting with Max or is the more powerful scene Carrie sitting with Fara talking about Max?" – Gansa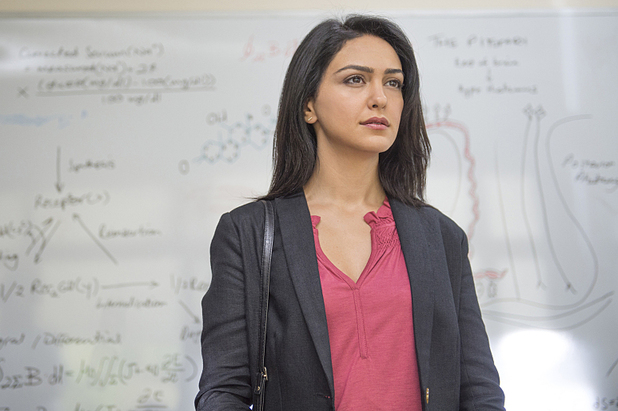 UPDATED AT 7:55 PST
"The sound design on episode 7 made Carrie's entire break." Done by assistant editor Sarah Reeves.
"This is the great thing about doing a television show, we get credit for other people's genius." Gansa on Reeves
Chip Johannessen: "You find recognizable human emotional moments set against big dramatic backgrounds." (Also namedropped X-Files, heeey.)
UPDATED AT 7:52  PST
"The ideas that appear on the screen come from an amazing room of writers." – Alex Cary
"[Brody's] presence in her life has defined her from herein on in." Alex Cary, on bringing Brody back during a scene of Season 4
"He's a very important character and it's been hard to let go." – Alex Cary
Julie Chen asks Sean Callery how you go about scoring any scene. Callery: "Score kind of exists through the eyes of Carrie." Discussing how the score itself distorts with Carrie's screwed-up mentality.
UPDATED AT 7:44PST

"I know that they're gonna, like, kick the shit out of me every year." -Claire Danes, on the writers etc.
Danes proud of the way Carrie was presented at the beginning of Season 4 as disconnected and emotionally shut down as a response to grief.
"There are very few representations of motherhood on television that are at all controversial."
-Claire Danes
UPDATED AT 7:35 PST
Dana here, I'll give you a run down of what's up at PaleyFest and my thoughts on anything nifty that they discuss.
Enter: everyone. Pleasantly, here, we've got a ton of the writers/producers. I feel like the people behind the camera would have a lot more to say than a large cadre of actors.
Alex Gansa (Executive Producer) apparently belts himself into his chair while writing. Interesting process.
Before every season, Gansa, Danes, Patinkin, and writers take a field trip to DC to get a sense of the political zeitgeist.
By Dana Leigh Brand | Contributor
——————————————————————————