It has been said by Three Dog Night that "one is the loneliest number that you'll ever do".
For an actor, it gives you the chance to show us what you've got and step up to the plate. It takes an amazing presence and command to pull this off and keep us invested.
In the wake of Fox's new comedy The Last Man On Earth hinging its pilot on the tour-de-force performance of Will Forte (Check out my review here), let's take a look at other one actor performances. I've ranked my top five, and gave honorable mentions to other contenders. Here we go.
5: John Cusack in 1408
Horror is tough. Horror by yourself is very demanding. Give John Cusack a tape recorder and a mind bending script and he will murder it. You start to lose your mind with him throughout the duration of his stay in the haunted hotel room. Let's do the math: Stephen King + Hotels = Outstanding Performances.
________________________________
4: Ryan Reynolds in Buried
In arguably his most challenging and impressive role to date, Reynolds nails it, even being limited to a confined space. The intensity of his performance keeps you engaged with the limited visuals that the movie sticks to. This is an extremely challenging feat to pull off. With a top notch script and impressive direction, Reynolds buried any doubts of his acting abilities with this role. Go back and take a look at it.
___________________________________
3: Robert Redford in All Is Lost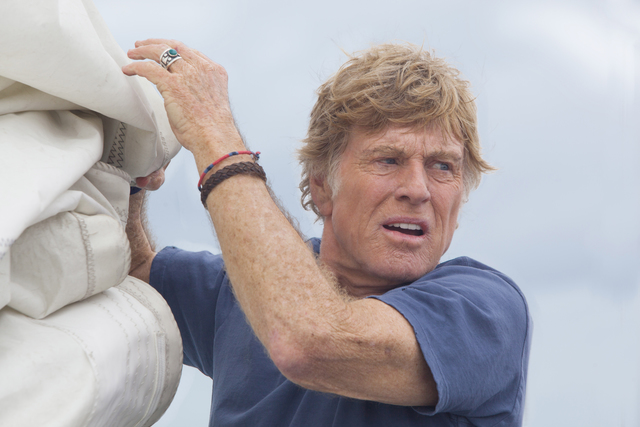 Years after being in the most iconic duo, one half of Butch Cassidy and the Sundance Kid, Redford tackled an amazing role alone. Imagine a disaster movie without the rag-tag group that were banded together in the disaster films of the 70's. Redford has to pull the weight and emotion to keep the audience engaged, with just about no dialogue. He pulls off quite the feat.
_____________________________
2: James Franco in 127 Hours
Director Danny Boyle has put audiences in nail biting situations with his films 28 Days Later and Slumdog Millionaire. These were powerful films that played with your senses. With 127 Hours, he played to his strengths by trapping the audience with James Franco between a canyon. The two worked together to deliver a powerful film that is unforgettable.
___________________________
Each time that Robert Zemeckis and Tom Hanks have worked together…in live action, the films have had an impact on society. The two made us care about a man's relationship with his volleyball friend, and kept us emotionally trapped with Hanks on the island. There is a reason that all survival films are held up to the standards of Castaway. It is the ultimate test of survival for character, and a massive showcase for Hanks to deliver his talents.
_____________________________
HONORABLE MENTIONS
Tom Hardy in Locke 
Jocelin Donahue in House Of The Devil
Will Smith in I Am Legend
Bryan Kastelan | Contributor