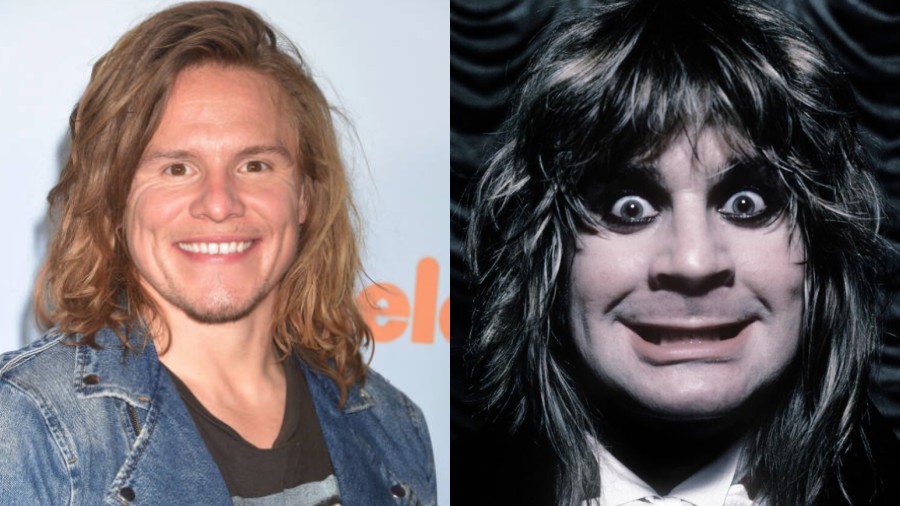 Getty Images
Nickelodeon's School of Rock star Tony Cavalero is in talks to play rock and roll legend Ozzy Osbourne in Netflix's Motley Crue biopic THE DIRT, the Tracking Board has exclusively learned.
Jeff Tremaine is directing the long-gestating film about the iconic hair metal band, which is slated to star Daniel Webber (The Punisher) as frontman Vince Neil, Douglas Booth as Nikki Sixx, Machine Gun Kelly as drummer Tommy Lee, and Iwan Rheon (Game of Thrones) as guitarist Mick Mars.
Based on the bestselling autobiography written by Motley Crue and author Neil Strauss, the film will follow the band's rise to the top of the music business in the '80s, and will feature no shortage of sex, drugs, and rock and roll.
Ozzy was never a member of Motley Crue, but served as the headliner on one of the band's early tours. His antics on the road were even more outrageous than theirs — no easy feat, mind you. Osbourne is a relatively small role in the script, but it's a fun one.
Rich Wilkes, Tom Kapinos and Amanda Adelson wrote the script, and production is expected to start later this month.
Julie Yorn, Erik Olsen and Allen Kovac are producing the film, which will be executive produced by Chris Nilsson, Steven Kline and Rick Yorn. The members of Motley Crue will serve as co-producers on the project, which landed at Netflix earlier this year after being developed for more than a decade by studios like Paramount and Focus Features.
Best known for School of Rock, Cavalero has also had recurring roles on Hart of Dixie and the digital series Aim High. He can currently be seen alongside Adam Devine, Alexandra Daddario and Robbie Amell in the Netflix movie When We First Met. Cavalero is represented by the Gersh Agency, Truhett/Garcia Management and the law firm of Lichter, Grossman, Nichols, Adler & Feldman.
 Jeff Sneider | Editor in Chief