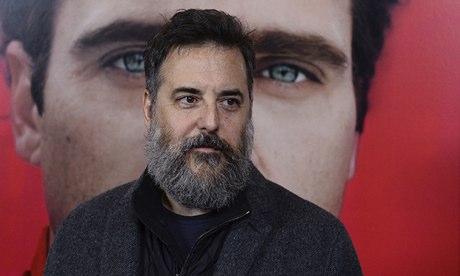 by: Clark Allen
Mark Romanek is set to direct the David Mamet-penned thriller BLACKBIRD. The project, which Mamet himself was thought to be directing, will now see in-demand director Romanek at the helm. The film follows the grieving granddaughter of a famous special effects artist in Hollywood who discovers dangerous conspiracy secrets from her grandfather's past that will put her and her autistic son's life in danger. Scott Rudin has come on board to produce for his shingle, Scott Rudin Productions, with Eli Bush and Lila Yacoub also producing. Cate Blanchett will star in the leading role as Janet.
Romanek, known for his lengthy career directing music videos, is recognized for helming the thriller One Hour Photo and the sci-fi drama Never Let Me Go. The director is now in high demand, with a large slate of upcoming high-profile projects. He'll next direct the crime thriller A Cold Case, the thriller Boston Strangler, and the comedy A Parking Ticket, starring Ben Stiller. He's also in negotiations to direct the Shinning prequel, The Overlook Hotel.
Romanek is repped by CAA.