Tweetable Takeaway: Guess who's coming on vacation? Capt. Holt parties in this week's Brooklyn Nine-Nine.
Tweet
Airtime: Sunday at 8:30 on FOX
By: Krystal Webb, Contributor
After a two-week holiday break, BROOKLYN NINE-NINE ditches the precinct quickly in Sunday's episode "Beach House."
The detectives (and Gina) headed to Boyle's beach house he shares with his ex-wife. It's for their annual getaway to blow off work steam. Seems like an entertaining group to party with, until Captain Holt shows up. He told Jake how he was always excluded earlier in his career because he was black and gay. But this party shuts down because everyone feels too self-conscious around the boss.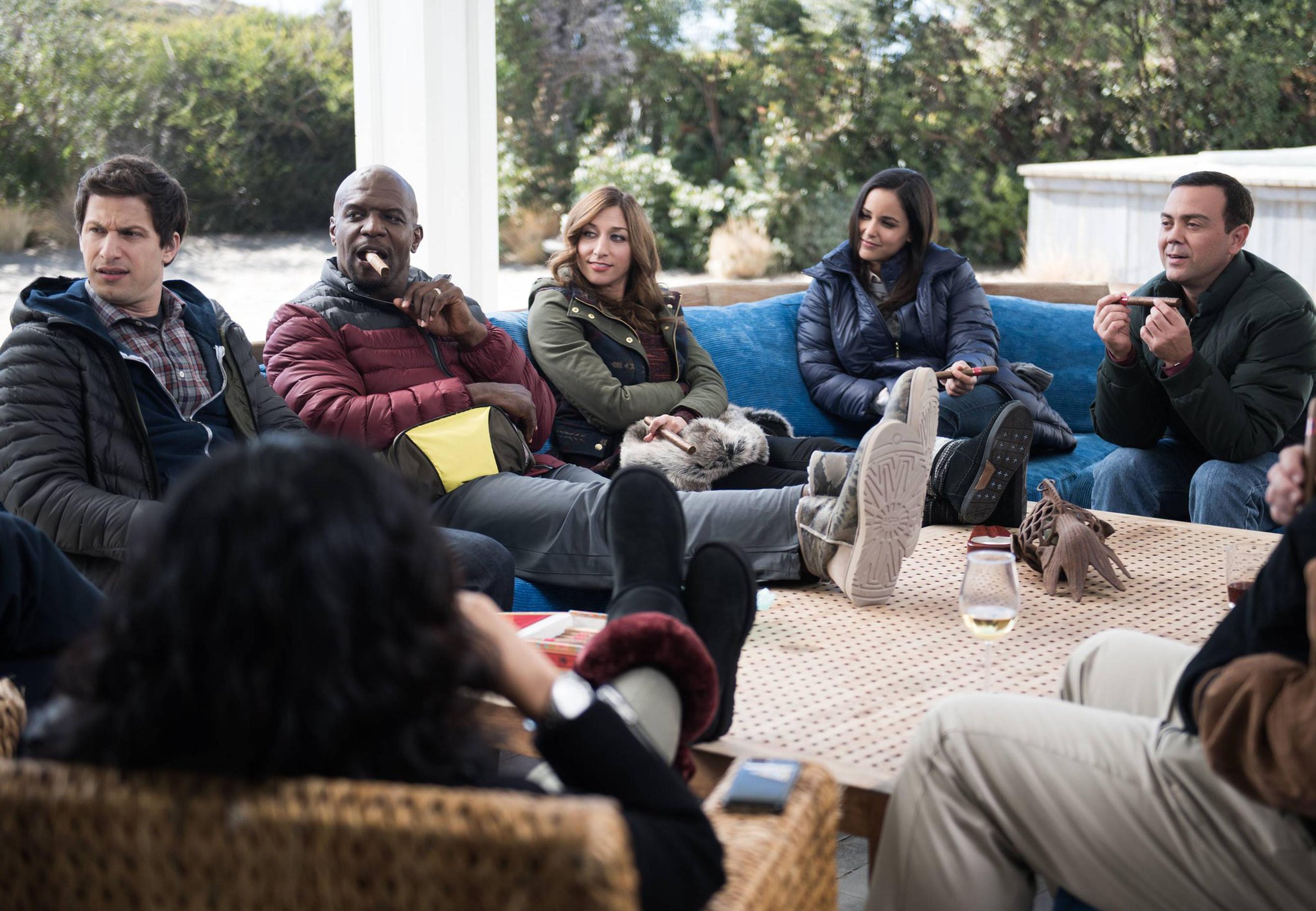 It's a promising concept that wasted too much of the episode's time. Too much of the episode was spent on trying to avoid Holt, have a second party and make Holt seem like a burden*. Apart from not buying into the fact that Holt is much too self-aware not to realize another party is going on, this plot dragged on too long. The resolution of Holt joining in on the fun came at the every end, as the credits were rolling, giving the episode a rushed feeling. If the last third of the episode was Holt bonding with his staff, I would have loved to see that interaction. Instead, we are given just a quick glance before the whole thing wraps up.
*Maybe I've been binging too much on FRIENDS since it debuted on Netflix, but the plot felt like a cheap knockoff of the episode where the gang holds two birthday parties for Rachel and her parents.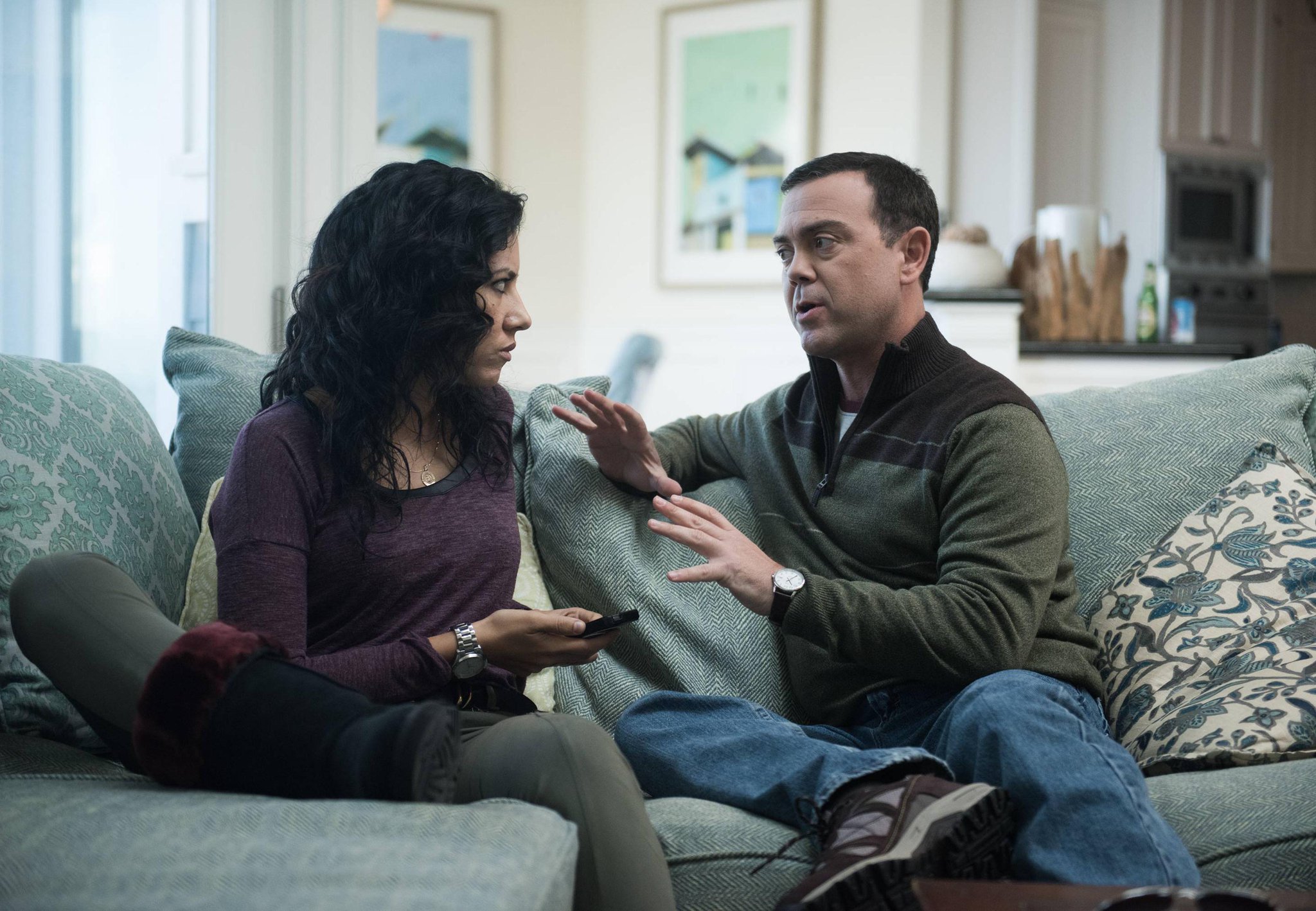 The other plot lines were pretty lightweight. Boyle helped Rosa out with sexting with Holt's nephew Nick Cannon. Again, the episode was light on actual Nick Cannon, which can only be a good thing for the show and Cannon. Less is definitely more. Seeing Boyle help Rosa out with a boyfriend and not getting jealous is great character growth. Boyle's crush on Rosa was growing stale and the writers wisely dumped that idea last season. Showing Boyle with some game when Rosa has none is a refreshing 180 and I'll take more of that, please.
Gina made it her mission to see what Six Drink Amy is like. There was an entertaining montage of the different stages of Drunk Amy and I was hoping to see more of that in the actual episode. But it turns out Six Drink Amy is super boring and sad. Gina takes care of her and it's supposed to come off as a nice bonding moment between the two, but I kept waiting for the other shoe (punchline) to drop. This story also wrapped up in a hurry, when so much of the episode was devoted to setting it up. All in all, this episode carried a lot of promise, but its structure felt off. I don't know if that's the writers' fault or FOX's fault for putting the act breaks where it does, so the episode ends with a long list of credits. I've noticed other FOX sitcoms with this issue too and it isn't great. Hopefully, FOX adjusts commercials soon, but I have a feeling I'll be holding out hope for a long time.
Quotes:
"You wanna caddy?" -Racist cops asking young Holt to come to their golf outing.
"You call your wife Mommy?" -Gina
"Not consciously." -Boyle
"We don't have much time. Captain Holt is in the bathroom and we all know how efficient he is." -Jake
——————————————————————————
Krystal is a Minnesotan who found herself producing local news in Wisconsin. She's well on her way to becoming a bored Midwestern housewife.
Twitter: @krystaljwebb
Keep up with all Brooklyn Nine-Nine reviews here.
Follow all of our TV content here!