The CW
If you were around last year for this series, you would be aware that, unlike the other four broadcast networks, The CW has a business model that is more than somewhat different. Generally speaking, the main job of a television network is to draw viewers and achieve good ratings. It has always been this way, as long as there has been television and the networks that appear on it. Despite all the things that have changed about the business over the past 75 years, that has been the constant, that a TV network is all about getting eyes on its programming.
The CW is different in that it doesn't focus on advertising and ratings for its success, it does so by programming fare specifically aimed at younger audiences, and then spreading those shows across multiple platforms. It only airs 10 hours of prime time each week, and only from CBS Studios and Warner Bros. Television. It has never aired anything from 20th Century Fox TV, NBCUniversal, or ABC Studios, and there's no reason to believe it ever will because of its dual owners — the aforementioned CBS and Warner Bros. — provide it with all the programming it needs. While the other nets are in the business of making money off their live viewership, The CW was created as a vessel for first-run domestic broadcast, for the purposes of creating programming ripe for syndication and, thus, a much more profitable second-run deal. It takes 88 episodes of a show to achieve that number, and The CW was created with the singular purpose of getting the shows of its parent companies to the qualifying numbers. There is also an ongoing output deal the network has with Netflix, which means that eight days after any CW show ends its season, even if it's only the first season, all episodes of that show will become available on the streaming service. Which means that those CW shows are an immediate source of income for their owners, regardless of original viewership.
It's why a show like, say, Supernatural is so insanely profitable. Not just because it is entering its 13th season — making it one of the longest-running, live-action drama series on the air — but also because of the impressive syndication fees it generates, on top of the Netflix money. It's because of this fact that one needs to take a look at the network's lineup with a different metric than the others. A 0.7 rating last season in the prime demo would be disastrous for anyone else, whereas for The CW, it's sort of a minor disappointment, especially since it was down 12 percent from the year before when it was 0.8. Same with the total viewership numbers, which were at 1.8 million, down from 1.98 million in 2015-16. It's the drop that is important here, rather than the numbers themselves, but even those are lessened by the overarching raison d'être of the network. It also means that the decision-making process about how to renew and cancel specific shows is different from other networks.
The CW
For a perfect example, take Supergirl, a show that began on CBS, but lasted only a single season there even though it averaged almost 10 million viewers per episode, and was tied for 27th in the prime demo. The Tiffany Network decided the show was simply too expensive to continue with those numbers, but, at a cheaper price, it would fit in perfectly at The CW, where almost half of its programming is centered on DC Comics superheroes. The fact that the viewership numbers dropped by 69 percent, the show's ranking dropped to 129 overall, and tied for 115 in viewers 18-49? Clearly not important, because, at the lower cost, and in conjunction with the other superhero shows on the network (and more about those directly), the show is speeding towards syndication, on top of the Netflix deal, and with it, profitability. Without the need for CBS-like numbers, the show can toddle along on the smaller network along minus any pressure it would otherwise suffer. Different business model, different standard.
It doesn't hurt, of course, that Supergirl is one of many shows under the auspices of über-producer Greg Berlanti, who is personally responsible for half of the 10 prime time hours on the fall schedule. Yes, half. And that number will stay consistent even after one of those shows, DC's Legends of Tomorrow, ends its 13-episode season because it will be replaced with another DC Comics show, Black Lightning, which ended up on The CW after it didn't go forward at Fox. The working relationship between the network and Berlanti (who is also behind the noirish Archie Comics adaptation, Riverdale) is such that even low ratings is probably not enough to spell the end for one of his shows, especially if there's a superhero involved.
It also doesn't hurt that Berlanti is behind the show that proved to be the turning point in the network's history. Arrow is entering its sixth season, and it is impossible to stress just how key that program's success has been. Aside from the obvious fact that it is making good syndication dough, it firmly established the genre, allowing everything to come after it to even exist. Supergirl and Legends have both done fine, but the biggest of the bunch continues to be The Flash, a show spun off of Arrow during its second season. Now entering season four, The Flash is still the highest rated and most watched show The CW has.
The CW
It's not just superheroes and the supernatural, either. The nature of the network allows experimentation that you probably aren't going to find anywhere else in broadcast television. Exhibit A is the musical dramedy Crazy Ex-Girlfriend, a show initially developed for sister network Showtime, but which ended up here, and which is one of the most inventive and unique programs on any network. Jane The Virgin is a postmodern show that is a perfect demonstration of the power of diversity, and how effective storytelling crosses all racial and cultural lines.
There are two new shows on the fall schedule, the military-themed Valor, and the reboot of the classic 80s soap opera, Dynasty. At first blush, neither feels like a natural fit with the other shows on the schedule, but it's important for a network to keep some semblance of variety. When they eventually run their course — Supergirl, The Flash, Arrow, Riverdale, Supernatural, and Jane The Virgin have longer seasons, whereas CXG and Legends top out at 13, and Valor and Dynasty are starting out even shorter than that to start — Black Lightning will pop into the schedule, as will new seasons of returning shows The 100, iZombie, and The Originals, plus another new drama, Life Sentence, about a young woman (Pretty Little Liars' Lucy Hale) who survives a fight with cancer, only to face the consequences of the decisions she made when she thought she was going to die. Unlike the two new shows on the fall schedule, this feels like a perfect fit for the audience The CW chases.
Once each show's season has ended, as stated above, it ends up on Netflix eight days later. But during the season, all episodes appear on the network's own streaming service, CW Seed, which also features series that didn't originally air on The CW, like Everwood, The Game, Girlfriends, and Pushing Daisies. Unlike other streaming services, this one is free. It goes along with its app, available on Roku, Apple TV, Xbox, Chromecast and Amazon Fire, and the network continues to push viewers to experience its online experience, on top of its broadcast one.
You can't really refer to The CW as one of the major networks because it doesn't exactly qualify in that area. It is one of the five broadcast networks, sure, but there are really only four major ones. The CW, though, continues to have a freedom the others don't, and its programming reflects that. It is a more refreshing, more fun type of programming than you're likely to get elsewhere, even if not too many people are watching it when it first airs.
For more entries in our network series, click here.
---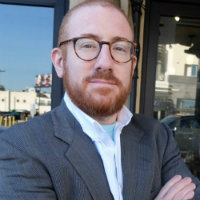 Neil Turitz is a filmmaker and journalist who has spent close to two decades working in and writing about Hollywood. Feel free to send him a tweet at @neilturitz. He'll more than likely respond.