Though my affection for sports has waned in the ensuing decades since wanting to be a sportswriter as a kid, an appreciation for statistics has remained, which is one of the reasons I so enjoy the yearly roundups and lists that detail all the various important numbers through which one can examine the year as a whole.
It's also why I like this time of year, when the annual Spec Book comes out, because it breaks down the spec script market in a way that someone like me can really enjoy. Facts, figures, charts, graphs, lists, it's got all the good stuff. And, even better, it tends to both ask and answer questions about what the entertainment world is doing, where it's going, and how it's getting there.
With the release of this year's book, I found it fascinating to learn that drama scripts are making a comeback, thanks at least in part to the rise of biopics. Also, that it's not a bad time to be a writer. It's not like there's ever really a great time to be a writer, but right now is okay. Aside from the recent averting of a strike, there's also the fact that, for the second year in a row, there were more specs put on the market and, more importantly, more sold, than the year before.
Last year, 377 specs went out, and 133 of those found a home, for a percentage of 35 percent, all up from 375, 129, and 34.4 percent the previous year. Not enormous gains, but relevant ones, especially in a movie world awash in intellectual properties and tent poles. Obviously, some of those specs fall under that umbrella, but it's clear that at least a few of those who are in the business of making movies are still looking for original content.
In fact, one high-ranking studio executive — who of course asked for anonymity — told me that his studio might be trading in IP these days, but, "we are absolutely desperate for original content. Yeah, we're focusing a great deal on IP, because that's low-hanging fruit, but we want to make movies that come from original scripts. It's just a question of finding them, honestly, because we know people want to see them."
The numbers back that up. More spec scripts being sold means important people in high places recognize what's happening and are making a genuine effort to create something of a renaissance. The film world sees that its main nemesis, television, is approaching the end of its peak, and in fact, might even have reached it. Those in the know agree; we're either coming up on a Peak TV plateau or we're already there, which means that those making movies have an opportunity to reclaim something akin to the high ground that it long ago ceded to the small screen.
"Honestly, much as I hate Netflix and Amazon, we have them to at least partially thank for this," said another exec at a different studio, who spoke to me under the same condition. "The shape of the film world is shifting pretty good right now. Indie film isn't what it was, but it's not dying, either. Not yet. Same with the studio film. Netflix and Amazon seem to fit somewhere in the middle, but if you notice, they're starting to scale back on their television production and spend more money on the film side. That, in the long run, is going to be good for us, because it's going to force us to stay in the game. At least, that's my read on it."
If you doubt what that exec says, consider Netflix's hiring of Scott Stuber to run its film division, and the announcement the other day that the streaming service is looking to up its output to 40 or 50 per year. Yes, per year. That's about half of what the six major studios are doing on an annual basis, combined, which means what, exactly? That's right, it means more opportunities for writers and filmmakers to see their product get made. Or, at least, purchased.
Which would make one think that the trend toward more specs hitting the market, and more of those on the market actually selling, is one that should continue. At least for the foreseeable future.
"Y'know what?" A lit agent asked me. "I actually think things are pretty great right now. You put the right piece of material out there, you're going to find a buyer in a way you might not have even two years ago."
"The right piece of material"? Come on. That's an incredibly qualifying statement. The same would be true literally any other time in the history of movies and spec scripts.
"Yeah, yeah," came the reply, "but now, the right piece of material depends on the buyer, not the material. I'm not talking about some hot spec that came right off the word processor of the latest Shane Black wannabe, I'm talking about the fact that there are buyers out there, all the time, and they're each looking for something specific. Not just the studios, but STX, and Studio 8, and Europa Corp., and of course Netflix and Amazon, and plenty of others, too, and that's a relatively recent development."
What remains true about the spec market is that it is as much about introducing writers to the market as it is about introducing their material. When the market is thriving, it doesn't just mean more opportunities for the writers themselves, but also for the companies making the movies to bring fresh voices to their product.
Which, when you think about it, is the best way for the movie industry to thrive, rather than continue what it's been trying to do: survive.
Download the 2016 Spec Book – Year in Review
---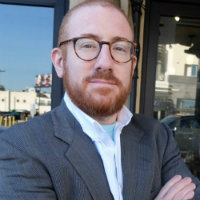 Neil Turitz is a filmmaker and journalist who has spent close to two decades working in and writing about Hollywood. Feel free to send him a tweet at @neilturitz. He'll more than likely respond.