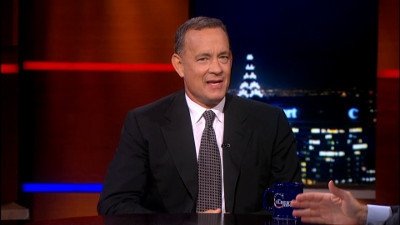 Two-time Oscar winner Tom Hanks is attached to star in the hot spec package BIOS, which will be directed by Miguel Sapochnik (Game of Thrones).
Set in a post-apocalyptic future, Hanks will play an ailing man who creates a robot to care for his beloved dog when he is gone. The robot learns about life, love, friendship and what it means to be human over the course of the film.
Craig Luck and Ivor Powell wrote the script, and Kevin Misher is producing. Though the project currently doesn't have a home yet, it has been shopped to several studios and is expected to start shooting early next year once Hanks works the awards trail for Steven Spielberg's The Post.
Hanks is set to be a strong contender in the supporting category for his turn as former Washington Post editor-in-chief Ben Bradlee. He's represented by CAA.
Sapochnik won an Emmy for directing the "Battle of the Bastards" episode of Game of Thrones. He's repped by WME.
Variety broke the news of the Bios package.