It's easy to sit back and throw stones at a company like Viacom, especially in light of the trouble it's having with Paramount Pictures. But the movie studio is just one of its many properties, and at the moment, the cable division is far bigger and more important. CEO Bob Bakish has a plan in place to halt the company's steady decline and turn things around, but that hasn't stopped its stock from diving about 30 percent this year, and in a bull market, to boot.
It's well established at this point that cable television has been on a downward slide for years, and that it's not abating anytime soon, but Bakish believes he can change things for his key division. At the very least, an increase in sales would be a good start, even as other issues are beginning to stack up against Viacom.
For one thing, revenues dropped last year, and even though this year's second quarter earnings have been up for each quarter and came in above expectations, that hasn't stopped the company's stock from its precipitous fall. Ratings were up a tick across Viacom's various cable properties — which include MTV and Nickelodeon as well as their various offshoots, plus Comedy Central, BET, VH1, TV Land, CMT and Spike, with plenty more to come about that last one — and yet sales were off, affiliate fees are probably going to drop, and there was an ongoing dispute with Charter Communications, which only happens to be the second-largest cable operator in the country, about what pricing tier the company's channels would be carried. That's a lot of trouble to face, even as a daring new strategy has done some genuine good for Viacom as a whole.
Bakish's plan was to address the fact that the Viacom networks — properties that have helped define youth culture over the past three decades — had seen their viewers age out of their demographic, and new viewers getting more and more of their entertainment from other sources besides television, namely their computers and phones. This is well-trod territory, I know, but it's worth mentioning because of how relevant it is here. Bakish has gone out of his way to improve the company's relationship with pay-TV operators — the same operations that don't find the cable networks nearly as valuable as they used to be, hence the lowered fees and overall revenue problem.
The plan is pretty simple, in that the company intends to focus on six of its networks, and with the recent change in leadership at MTV, viewership has actually risen there. Same with Comedy Central, and more specifically, Spike, which is about to be rechristened the Paramount Network on Jan. 18, and which seems to hold the most promise — and the most risk — within Bakish's master plan. Spike experimented with original programming some years back, but found it not worth pursuing and stuck with its primarily male-oriented movies, unscripted fare, and popular re-runs, but with the New Golden Age arising, it became a no-brainer for the label to once again dive into uncertain waters. The maiden outing, an adaptation of Stephen King's The Mist, was met with solid reviews and reasonable viewing numbers, averaging almost a half million viewers over the course of its 10-episode first season, but it wasn't enough to warrant a second season. The network cancelled the show at the end of September.
Paramount Network
But with a rather large relaunch and rebranding must come new programming. Among the shows on the horizon are the ranching drama Yellowstone from Oscar-nominated filmmaker Taylor Sheridan, adaptations of the movies Heathers and The First Wives Club, the comedy American Woman from legendary creator John Wells, and the limited series Waco, about the ATF siege and raid of David Koresh's compound that led to the deaths of 81 civilians. Plus, there are new seasons of unscripted shows like Lip Synch Battle, Ink Master, and Bar Rescue. New network doesn't necessarily mean new demographic, and while Spike is changing its name and expanding its programming, it also aims to hold on to the viewers it already has. It certainly can't afford to lose any, what with the troubles the medium faces.
Speaking of that, this Charter business was troubling for a long stretch before it was settled just before Thanksgiving. Due to current issues within the industry, the company was set to regulate Viacom's fare to a lower tier generally reserved for newer subscribers, and was threatening to drop the networks altogether. That would've meant stripping Viacom of millions of viewers, and with them, close to a billion dollars in revenue. On top of that, Charter wasn't happy about one segment of Bakish's plan — to participate in cheaper packages that eschew sports and focus instead on entertainment programming. In the end, calmer heads prevailed, but it still does not bode well for the future.
Having said all that, Viacom is certainly in better shape than it was when Bakish took over. For one thing, MTV has returned to the M in its name, finally getting back to what made it popular in the first place: playing more music. Much of it is live, and certainly the formerly staunch staple TRL is back and thriving, as is the reborn Fear Factor, but even as MTV claims to continue its scripted programming, with the end of Teen Wolf in September after six seasons, there is a genuine question mark about whether or not that will actually happen. Especially with the rise of the Paramount Network in less then two months. MTV says it's going to have more scripted shows, but unscripted series are so much cheaper to produce, and the network's record with scripted fare (most recently, Loosely Exactly Nicole and Mary + Jane were not renewed after a single season) is spotty at best. Thus, the issue becomes whether or not continuing down this road is really worth it. MTV seems to be one of the few networks where original scripted programming would be superfluous.
Another interesting factor in this analysis is whether or not Bakish's goal to integrate both sides of the Viacom entertainment empire — film and television — will actually come to fruition. Will there be VH1 movies at Paramount Pictures? Maybe, and it's possible that this cross-pollination and synergy could prove to benefit the TV business, but there are so many variables there, it feels like a lesser issue.
In closing, Viacom isn't in as bad a shape as it was even a year ago under the unfortunate leadership of Phillippe Dauman, but it still has some things to sort out — the biggest, obviously, being this Charter business. Beyond that, it just needs to figure out exactly what it is, how it's going to become that, and how it will stay that way.
For more entries in our network series, click here.
---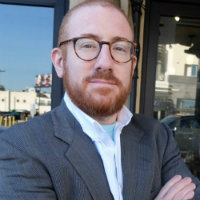 Neil Turitz is a filmmaker and journalist who has spent close to two decades working in and writing about Hollywood. Feel free to send him a tweet at @neilturitz. He'll more than likely respond.