A few years ago, there was something of a sensation in the creative community, as YouTube began throwing around tens of millions of dollars to creators in an effort to establish itself as a power in the streaming world, well before that world became "a thing."
Netflix was still in its relative infancy, and Amazon and Hulu weren't even players yet, but YouTube did give it a whirl. That it didn't work out, and that the various intended channels never really materialized, is unfortunate, but that's all pretty firmly in the rearview mirror now, because the streamer has begun anew… and it appears to be making some serious progress.
A few months ago, when YouTube Red announced it was making a Karate Kid sequel starring Ralph Macchio and Billy Zabka in their signature roles, I scoffed at the notion, because who in their right mind was going to pay $10 per month to subscribe for such a privilege? Well, once again, my initial thoughts on the matter were proven premature, as there's no question that the people at YouTube have put great thought and a whole lot of money into this enterprise, and that they are taking it very, very seriously.
With its purchase of Morgan Spurlock's new documentary Super Size Me 2: Holy Chicken at the Toronto International Film Festival, YouTube signaled that it is trying to emulate Amazon's success on the film side, and by green-lighting several different TV series (which we will get to later), YouTube made it clear that it intends to challenge Netflix on the TV side, as well. With owner Google's tens of billions of dollars at its disposal, money doesn't appear to be any object to YouTube, but the same is also true of Amazon, and its TV division hasn't exactly been setting the world on fire. YouTube is certainly making the right moves, but the question is, does it have the right people and programming in place to establish its bonafides?
To start with, it really only takes a single hit to legitimize an operation, to which Netflix, Amazon and Hulu can attest, thanks to House of Cards, Transparent and The Handmaid's Tale, respectively. Of course, picking up Community after it was canceled by NBC did nothing for Yahoo's attempt at its own successful screening service. Xbox Entertainment Studios was likewise a rather major failure, and the landscape is littered with other such attempts that tried and failed to plant their flags in this particular world. So it's not exactly an easy thing, and after the millions thrown around pell mell and willy nilly a few years ago, a more concerted effort is clearly being made now to rectify that thinking, and to succeed where the earlier attempts did not.
Hence, a move like purchasing Spurlock's new doc, exposing YouTube's 1.5 billion viewers to the film with a limited theatrical release as the cherry on top. Leading with quality is a good place to start, and as obvious as that seems, it happens to be a lot harder than one might think.
In this particular case, that means Ryan Hansen Solves Crimes on Television*, a show that debuted a week ago on the streaming service to mostly positive reviews that called it an enormously silly and funny sitcom that nicely skewers the buddy cop genre. The half-hour comedy centers on the titular actor, who joins a task force pairing Hollywood actors with homicide detectives — in this case, a hardened cop played by former Orange Is the New Black star Samira Wiley. Something like this, and Rob Huebel's sketch and improv-fueled Do You Want to See a Dead Body?, which premiered a week earlier, are exactly the kinds of things that might pique the interest of those who want more of their entertainment online.
Whereas YouTube's most popular fare used to be in smaller doses — such as the Funny or Die shorts on which Huebel's show is based — it was on that dynamic that so much internet content was initiated. But because the whole structure of internet viewing habits have changed, the door is now wide open for a YouTube to drastically alter its own attitudes and strategies. That's part of why it has wrangled Dan Harmon — brilliant creator of Community and co-creator of the uniquely awesome Rick and Morty — to create a brand new show for the service, as well. His sitcom Good Game, about a bunch of gamers who form a ragtag eSports team, is also up on the site now, and soon to follow is the first hour-long drama, a sci-fi time travel series produced by Dwayne Johnson and starring Friday Night Lights' Zach Gilford.
This is just the beginning, and that makes this story all the juicier, because people like Ellen DeGeneres and Kevin Hart are involved with producing projects of their own, and the service has plans to get more than 40 new original shows and films up online over the course of the next year. YouTube is planning to spend hundreds of millions of dollars to get all this done, which means that this is not going to be a short-lived exercise. Whereas Yahoo and XBox died sad deaths, YouTube's plan is much deeper and more considered, with much deeper pockets and bigger plans. Xbox, for instance, only ever produced a handful of shows, the same as Yahoo! Screen, which did actually have a couple of original shows in Sin City Saints and Other Space, though Community was by far its biggest splash. YouTube Red has no such issues, as it is making sure to put out a lot of content in a steady stream (no pun intended), ensuring that viewers know there is a lot more to come.
All this means that the idea of people spending ten bucks each month to get access to this programming is not so silly, after all. There is already ad-supported programming that is free, and you have to go behind a pay wall to get the ad-free stuff, but considering that over 250 million people viewed some YouTube Red content in its first year — programming created by the kind of homegrown talent that made their name on the site in the first place, like PewDiePie and Lilly Singh — the people are there. And when that many people are interested in watching your fare, it's a pretty easy leap to ask even a small fraction of them to sign up for a pay service.
Assuming that one in every 10 viewers does that, that makes 25 million paid subscribers, which leads to $3 billion in revenues, right off the bat. Even if you cut that in half and make it just five percent, that's still a billion and a half, and that's a very nice return, especially so early in the process.
There are questions with every single one of these services, as we have examined over the past few weeks. For Netflix, it's finding a way to profitability. For Amazon and Hulu, it's discovering some consistency in their programming. The thing about YouTube is that, in a way, its issues fall under both categories. While it doesn't have the financial constraints that affect Netflix, there is still such a thing as continuing to throw good money after bad. We're far too early in the process to call any of its programming bad money spent, but until we get more of it, and are able to judge YouTube Red not simply on each show's on merits, but also as a greater whole, we're not going to know the answers.
The next year is going to be an exceedingly important one in the streaming world. Again, that sounds obvious, but none of YouTube's competitors were under the same microscope, which means any mistakes are going to be magnified sevenfold. By the same token, any victories should be too, so stay tuned.
---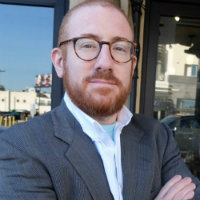 Neil Turitz is a filmmaker and journalist who has spent close to two decades working in and writing about Hollywood. Feel free to send him a tweet at @neilturitz. He'll more than likely respond.