All images courtesy of Paramount Pictures
There are all kinds of things we can say at this point about the lousy run that Paramount has had for the last few years, but in the wake of news coming last week that Brad Grey was suffering from terminal cancer during the latter part of his time as the head of the studio, it's difficult to talk about. Instead, let's try to remember that, for a long stretch he was one of the best executives in Hollywood. In point of fact, the five-year span he had early in his run at the top of the Mountain was pretty epic.
He took over in 2005, giving him a year to get his own films on the slate, which led to Paramount improving its position in 2006. Then, from 2007 to 2011, it was one of the top two studios in town, alongside Warner Bros., and no one else was close. Three times Warner took the top spot in domestic grosses and market share, with Paramount finishing second, and twice the positions were switched. Which is pretty great.
But things changed drastically over the last few years, and Grey took plenty of shots from all comers as the studio's star plummeted further and further down the list. Starting in 2012, Paramount began a five-year run wherein it never finished higher than sixth in both the above categories and in fact twice came in seventh, behind mini-major Lionsgate. And, thus far in 2017, the studio has released four movies that have earned under $150 million combined at the domestic box office. That ain't good.
We'll get to those soon enough, though, as will we take a look at the new leadership that has come in the form of legendary exec Jim Gianopulos, but first, it's worth taking a moment to see just how bad the last couple years have been. Paramount's 2015 had several hits, including the surprise Oscar winner The Big Short and the Will Ferrell-Mark Wahlberg comedy Daddy's Home, though both came in behind two expected hits, Mission: Impossible — Rogue Nation, and The SpongeBob Movie: Sponge Out of Water, each of which performed about as expected.
Even though Terminator: Genisys did solid international business, it wasn't enough to save the franchise from extinction, as it appears the rights are going to revert back to creator James Cameron. This is a bigger deal for Skydance, David Ellison's production and co-financing shingle, which has an ongoing deal with the studio, but it's certainly not good news for the Mountain, either. In this era of tentpoles and franchises, losing one that is worth billions of dollars in worldwide grosses — especially with such a dearth of others in the vault — is a tough break.
Put that alongside disappointments like the final Paranormal Activity installment, Hot Tub Time Machine 2, and a couple smaller films like Captive and Anomalisa, and you'll end up with less than $650 million at the domestic box office. Which, if you want to put it in different terms, is less than The Force Awakens made in the last two weeks of the year. Yes, one film outgrossed in two weeks what an entire studio did in a calendar year. It doesn't get much worse, right?
Well, technically, yes, though 2016 wasn't much better. While Arrival and 10 Cloverfield Lane were pleasant surprises, Star Trek Beyond was the only other 2016 release that cleared $100 million domestically, and yet the third movie in that franchise still might not have done well enough worldwide to justify a fourth (we're still waiting to see). Tom Cruise's Jack Reacher franchise might also have seen its end, as the star's seeming somnambulance in the sequel, Never Go Back, essentially broke even, just as its predecessor did. That's not exactly the stuff that dreams are made of, especially with someone like Cruise in the driver's seat, which means that the moviegoing audience might do something that no one else has been able to in either film or literature: kill Jack Reacher.
But those are just a couple of the many disappointments the studio suffered in the calendar year of 2016. Teenage Mutant Ninja Turtles: Out of the Shadows, Office Christmas Party, 13 Hours: The Secret Soldiers of Benghazi (aka Michael Bay's Reclamation Project), Allied, Zoolander 2, Florence Foster Jenkins, Whiskey Tango Foxtrot, Everybody Wants Some!!, Silence, and even Fences, all did the exact same thing. They all lost money. All of them. And that doesn't even count Ben-Hur, which was one of the year's biggest flops, but which can be equally shared with MGM, so it's not like Paramount deserves all of the blame for that one (though still a good portion of it, at least).
Look at that list of films, and consider that, of the 15 movies, only two were firmly in the black. Yes, just two. And one of those, Arrival, did $198 million on a $47 million budget, while the other, 10 Cloverfield Lane, did $110 million worldwide on a $15 million budget. Both solid numbers, especially the latter, but neither is going to set the world on fire.
So, with the studio's poor showing over the last few years, it was inevitable that Grey was going to go. It's hard to know if anyone knew how sick he was when he finally stepped down, but that is sort of academic now. What became fascinating was the search for his replacement. Numerous names were mentioned for the role, including Michael De Luca, but he ultimately turned it down before Gianopulos stepped up and took it. Gianopulos is a well-liked and respected exec who ran Fox for years before "retiring" last September when Stacey Snider took over. Since then, he has been mentioned for jobs that weren't even available yet, so it was sort of inevitable that he was chosen to turn Paramount around.
He's got quite a job ahead of him, which is a nice way to segue back into the present, and the already shoddy year Paramount is experiencing. It began with Monster Trucks, a movie that was delayed over and over again before it finally hit screens in January, but even before it did, it was responsible for a $115 million loss for the company. It didn't get much better a week later, as the Vin Diesel vehicle xXx: The Return of Xander Cage, did only $45 million domestically on an $85 million budget. That it did another $300 million worldwide was a nice consolation, but expectations were much higher, so even a small victory like that one still feels like a loss.
Same goes for the Rings reboot, which about broke even, but both of those were better than Ghost in the Shell, which was an outright money loser, with just $169 million worldwide on a budget of $110 million. Add it all up, not counting the holdovers from 2016, and you've got a total of under $150 million for those four movies, or, looking at it another way, less than the domestic gross of Get Out. Which is two things: it's deja vu, and it's bad.
On the bright side, it does get better. Baywatch opens tonight and is tracking pretty well, but the downside of this is that the studio desperately needs it to be a big hit. A $40 million opening weekend would be nice, but if this thing isn't a smash, the trouble deepens. Luckily, the latest Transformers movie, The Last Knight, is only a month away, and those movies are essentially a license to print money. Each of the last two earned well north of a billion dollars, and there's no reason to think this one, budgeted at $260 million, will be any different.
So if we figure that Baywatch and Transformers combine for roughly $400 million domestic (and, let's say, north of a billion, maybe even 1.4 or 1.5 worldwide) between them, that goes some distance to reclaiming the first half of the year. That still leaves some questions for the second half, which has five more movies packed into the year's final two-and-a-half months, and only one of those five is, on the surface, overtly commercial.
It starts October 13, with Darren Aronofsky's mother!, starring Jennifer Lawrence. While the star is a box office draw, the director is generally not (Black Swan being the notable exception), and even Lawrence's powers are limited if the material is not populist in nature. This one is a psychological horror film that has a rather disconcerting poster, so it's anyone's guess as to whether or not this will bring in the audiences. Two weeks later, a new Cloverfield movie is scheduled, so of course nobody on the outside knows a thing about it, thus the only thing to do is expect the unexpected and move forward a week to George Clooney's comedy, Suburbicon, starring Matt Damon, Julianne Moore, and Oscar Isaac, with a script co-written by the Coen Brothers. A week after that is Daddy's Home 2, and then, at Christmas, comes Alexander Payne's latest, Downsizing, which also stars Damon, as well as Kristen Wiig, Laura Dern, and Christoph Waltz.
What's interesting is that, while most of these movies don't scream Huge Box Office, they hail from proven, Oscar-nominated and Oscar-winning filmmakers, so at the very least, there is a fair amount of prestige attached. And, nice box office returns often accompany prestige, so there's that going for them, which is nice. Otherwise, it could very well be another long, cold, lonely winter for the Mountain, as Gianopulos puts his own slate into play for 2018 and beyond.
Speaking of that, we have a new Mission: Impossible film to look forward to, as well as an immediate Transformers sequel, set for June 8, one year hence. There is a Sherlock Gnomes movie, the Johnny Knoxville vehicle Action Point, John Krasinski's horror film A Quiet Place, starring him and his wife, Emily Blunt, as well as the animated Amusement Park in August and an untitled Paramount Event Film in November.
Take another gander at the preceding paragraph, and you would be hard pressed to call it intimidating. Therein lies the challenge that Gianopulos and his team now face, taking a once great institution that has fallen on hard times and returning it to its past glory. One thing he has already done is revive a $1 billion financing deal with Chinese money that had been on life support. That was a very big step in the right direction. Another would be (and stop me if you've heard this before) to establish a lower budget division like Sony's Screen Gems to focus on the same kind of high-concept-for-a-price projects that make so much money over there, because every little bit helps, and at this stage of the process, you want profits of any kind, even smaller ones.
From there — and it's difficult to say this, but it happens to be true in the current climate — he needs to find the next batch of franchises that he can slot into his schedule. Transformers can't last forever, especially with Bay constantly threatening to walk away from it, nor can Cruise's Mission: Impossible, though the way the producer and star takes care of himself, there's no reason he can't keep making them until he's 80, so maybe that's a bad example. Star Trek is a better one, and though there are continued discussions about David Fincher taking over Brad Pitt's World War Z property, until that happens, the thing is in neutral, which helps exactly no one.
Which means the search has to be on for the Next Big Thing. Paramount doesn't have the numerous properties of Disney, the comic book heroes or J.K. Rowling creations of Warner, the automobiles, monsters, or Minions of Universal, or the mutants or apes of Fox, so something else is going to have to be the answer. Now that Gianopulos is in control of things, finding that something else (or several of them) is only one of several tricky tasks in store.
For more entries in our studio series, click here.
---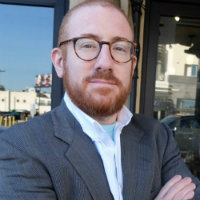 Neil Turitz is a filmmaker and journalist who has spent close to two decades working in and writing about Hollywood. Feel free to send him a tweet at @neilturitz. He'll more than likely respond.