All images courtesy of STX
At first blush, it would be easy to dismiss a company like STX as a pretender to the throne, a middling operation that has tried to challenge the Big Six as a major player, but has failed in doing so and has since been relegated to a lesser status.
But take a closer look, and you'll find that this isn't even remotely the case. On the contrary, this is actually a company on the rise, a brand new player on the scene which has made enormous and impressive strides in just two years of existence, with major, somewhat earth-shaking plans for the immediate future that will, in fact, raise it in stature to at least the level of a Paramount, a Sony, even a Fox (if not a Disney, because, come on, let's be realistic).
First and foremost, it's important to point out that, while the popular perception of STX is that it is purely a film company, that is only a small part of it. STX is actually, like all the other major distributors — even Lionsgate — part of a much larger media operation, of which the film division is only a fraction (my understanding is that STX's film division makes up roughly 20 percent of the entire company). Having said that, any company's film division is going to be front and center, and really be something of a lightning rod for attention, otherwise people wouldn't have made such a big deal about Sony's film division losing a billion dollars last year, while the rest of the corporation was firmly in the black.
While the list of Big Winners on the STX rolls might not be terribly long, yet, there isn't a ton of concern about the state of things, especially because they're just about to enter Year Three of a Five Year Plan, and are finding themselves ahead of schedule.
Let's dive into that. Recapping the past 24 months or so, it began with The Gift, in September of 2015, Joel Edgerton's sleeper hit that did almost $60 million on a $5 million budget. An auspicious start, that was followed by the English language adaptation of the Oscar-winning Argentinian film, Secret in Their Eyes, a $19 million film starring Julia Roberts, Nicole Kidman, and Chiwetel Ejiofor, that did just $34 million worldwide.
The company began 2016 with the horror flick The Boy, another solid sleeper, and what followed was a very up and down year. Free State of Jones, Desierto, and Hardcore Henry didn't do the business hoped, nor did Edge of Seventeen, despite being one of the best films of the year. Even with those middling performances, though, 2016 was pretty much defined by Bad Moms, a movie that has gotten a lot of attention in this space over the past year for doing what so few studio films do anymore: go out of their way to appeal to female moviegoers over the age of 30. The movie was such an enormous success (over $180 million worldwide on a budget of just $20 million), it is spawning a sequel due out in the fall, a spinoff involving Bad Dads, and, rumor has it, a host of other media possibilities stemming from it.
To say that this is the goal of just about every movie that comes out of the studio system would not be overstating things, and the fact that STX found one of its own in the first 12 calendar months of its existence is propitious, to say the least. It's because of this — and the fact that none of the movies that flopped were major financial slams, thanks to co-financing deals and low exposure — that one is able to be far more bullish about things than initially thought.
We can say this even taking into account what has happened thus far in 2017. The Bye Bye Man was not a good movie, but it still made a profit. The Space Between Us was a definite miss, but, again, STX was on the hook for only a fraction of the $30 million cost. Their Finest and The Circle are actually Europa Corp films — as is the upcoming Valerian and the City of a Thousand Planets — and so, while the first two didn't do great box office, STX only served as the distributor, as part of the multi-year deal it has with Luc Besson's fledgling studio.
We can say this even though the slate for the rest of the year isn't terribly intimidating. After Valerian on July 21 (opening against Christopher Nolan's Dunkirk, no easy task), there are a pair of genre films in the form of September's Renegades (with J.K. Simmons and Sullivan Stapleton) and October's The Foreigner (with Jackie Chan and Pierce Brosnan), before that Bad Moms sequel hits screens in early November, essentially ending the year with eight films released, and three of those as the products of another studio. Still, of the remaining six, depending on how A Bad Moms Christmas performs, potentially nary a single major hit.
The obvious question, then, is what is it about STX that allows us to be vehement about it, especially since 2017 has been middling, at best, and doesn't appear to be terribly promising moving forward? Here's what: the initial Five Year Plan of the company is to get its slate up to 12-15 movies per year by the end of that period, but starting in 2018, Year Three, that plan will have come to fruition, as STX expects to release a film per month next year.
It starts with Den of Thieves, a crime drama set to hit theaters in January and will continue from there. While the only film currently on the release slate is the dramedy Gringo, with Edgerton and Charlize Theron, there has been a slew of announcements over the last month or so, trumpeting an incredibly impressive list of stars and filmmakers who are lining up to make movies with the company, most of which will hit screens next year.
There is director Baltasar Kormakur's epic story of survival at sea, Adrift, and an untitled Anne Hathaway romantic comedy written by How to Be Single scribes Abby Kohn and Marc Silverstein, who are also behind the Amy Schumer comedy, I Feel Pretty, on which the pair will make their directorial debut. San Andreas director Brad Peyton is making his next action thriller, another disaster epic called Black Hole, for STX. Melissa McCarthy is producing (with husband Ben Falcone) and starring in the Roger Rabbit-esque comedy, The Happytime Murders, in which she stars alongside some Jim Henson creations, for STX. Peter Berg and Mark Wahlberg are going to bring their next collaboration, the spy thriller Mile 22, to STX. Robert Rodriguez is directing the animated adaptation of UglyDolls, based on the plush specialty toys, for STX.
The company is even bolstering its foreign distribution situation by announcing a slate for release in Britain, as well as by taking the international distribution rights to the upcoming Ridley Scott true crime thriller, All the Money in the World, with Wahlberg, Kevin Spacey and Michelle Williams, about the 1973 kidnapping of J. Paul Getty III.
Take a step back, look at that lineup of talent, at the continued expansion plans, at the way things are coming together, even at the fact that the company is taking on more financial risk with these projects, and the question is answered. Asking after the legitimacy of a company that has had some notable growing pains — as any company would — is perfectly reasonable, and if that company continues to struggle along, not drawing top notch talent or releasing an uninterrupted string of losers, that makes sense. But that doesn't describe STX.
Sure, these projects need to actually perform, but it would be hard for even the most cynical of observers to bet against the entire slate. There is the establishment of an animation division, a couple of potential tent poles, and plenty of gravitas to throw into the mixing bowl, and the recipe is one that could, and very well might, turn into a lovely soufflé.
Things aren't perfect at STX, far from it. But considering how long it's been around, and how far it's come in that time, things could be a whole heck of a lot worse, with a future that doesn't look anywhere near as bright as STX's does.
For more entries in our studio series, click here.
---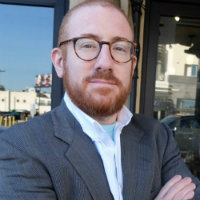 Neil Turitz is a filmmaker and journalist who has spent close to two decades working in and writing about Hollywood. Feel free to send him a tweet at @neilturitz. He'll more than likely respond.