Finally! Some good news! For all those who missed ER the first time around and have been waiting for the chance to catch up with the series online, the news that the medical drama is now available on Hulu brought our long national nightmare to an end. At last, people can stream the show that helped to change television and finally made George Clooney a star after about many failed attempts, including a sitcom called E/R (and yes, that's a true story).
Now, this wasn't such a huge deal for me, as I watched every episode when they first aired. It did, however, make me consider some of the other shows that I've always wanted to watch on some streaming service, but for some reason, cannot. I know you now have 15 seasons (roughly 255 hours) of ER to watch on Hulu, but hopefully by the time you finish, the following shows will be available to enjoy online. Life would be just a wee bit better if they found a home at a streaming service that isn't too enamored with the future of content to forget about the classics of the past.
All in the Family
This was a little bit before my time, and my folks weren't really fans, so I didn't watch it as a kid, but every now and again I'll catch a rerun in syndication and find myself laughing. It's interesting that such a groundbreaking show is still only available on the far reaches of your cable dial, but then, that goes for most of creator Norman Lear's work. The Jeffersons is on Amazon with a Starz subscription, but other shows like Maude, Good Times, Sanford and Son and One Day at a Time are all unavailable. That last one is kind of weird, simply because Netflix has done a fantastic reboot of the show, but still, you'd think any rights issues could be worked out in order to get these classic series out there. There doesn't seem to be one other good reason why they're not.
Late Show with David Letterman
If David Letterman wanted this to happen, it would happen in about two seconds, but for some reason, he and his Worldwide Pants production company have no real interest in allowing us die-hard fans access to the thousands of shows he produced while at CBS over 22 years. I know he doesn't need the money, but still, we're talking about tens of millions of dollars here. Maybe even more than that, just to let people sift through his remarkable career and catch up with their Top 10 favorite episodes, or the notable ones they missed.
Monty Python's Flying Circus
This seems beyond obvious, and warrants no further argument or explanation.
NewsRadio
Perhaps the most underrated sitcom of the '90s, it wasn't just a fantastic, brilliant workplace comedy that was both smart and absurd, it also introduced Maura Tierney, Stephen Root, Khandi Alexander, Vicki Lewis, Joe Rogan and Andy Dick (before he went completely crazy) to a mainstream audience, all while showing us that Dave Foley was more than just a member of the Kids in the Hall. It also reminded audiences, week in and week out, that Phil Hartman was one of the funniest men to ever walk the planet. Seriously, ever.
Homicide: Life on the Street
I personally believe that the single greatest television show in the history of the medium is The Wire, which simply would not exist without this drama. Essentially journalist/author (and The Wire creator) David Simon's entree into TV (it was based on his acclaimed book), the hardboiled style and true-to-life look at police work — where some killers are never actually caught — was riveting. It could serve as a dynamite guide to any number of young creators looking to put together a good cop show.
Barney Miller
This one is especially personal for me, as it was the first show that I watched with my Dad, and thus the first show which my folks allowed me to stay up past my bedtime to watch. Thursday nights at 9 p.m. on ABC, through the late '70s and early '80s, was a special time, and almost four decades later, we still quote lines from the show to each other sometimes. It'd be nice if we could occasionally dial up a favorite episode for those rare times when we're all in the same place.
Big Blue Marble and 3-2-1 Contact
Speaking of shows I loved as a kid (and sort of can't believe haven't been rebooted by some enterprising creator), here are two brilliant bits of educational programming that I watched religiously, and still find myself humming the theme songs to. "The Earth's a big blue marble when you see it from out there … Closer … getting closer … perspectives start to change, things look a little strange … as we get closerrrrrr …" Aren't the things we retain amazing? I learned an enormous amount about the rest of the world through the eyes of other children with the former, while the latter show made learning about science so much more fun. I would absolutely love the chance to revisit both of them, especially now that I'm firmly entrenched in middle age.
Rubicon
Including this one might seem odd to the majority of you who have never heard of it, but for the five or six others who caught this AMC show when it aired in 2010, surely you understand. That cable network has put some pretty fantastic programming on its air over the years, most notably two of the best shows ever in Breaking Bad and Mad Men, but this conspiracy thriller starring James Badge Dale as an analyst who thinks he's uncovered a massive plot against the U.S. is a simply fabulous slow burn that builds into something mind-blowing. Amazingly, it's not available anywhere. Not even on DVD. Which is a crime.
Obviously, my list is highly subjective, and it doesn't include shows like M.A.S.H., which has been acquired by Hulu and will show up on that site eventually. I know I've basically just scratched the surface with this list, and I remain open to suggestions. In fact, see that Twitter handle below? Feel free to use it.
---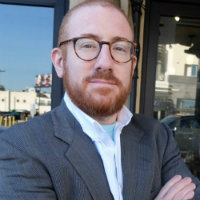 Neil Turitz is a filmmaker and journalist who has spent close to two decades working in and writing about Hollywood. Feel free to send him a tweet at @neilturitz. He'll more than likely respond.