And then, they came to the end. After 18 weeks of examining the television landscape in all its various forms, we've reached our conclusion with four super cable nets, one of which oversees two smaller but still relevant ones. These four networks — FX, TNT, TBS, and finally, AMC, which also owns IFC and BBC America — all stand on their own, and even if they lose viewers like all the other networks do, their programming still seems stronger than most. Each, in its own way, has established itself as an unshakable part of the TV industry, and a force with which to be reckoned.
So let's look at them in order, starting with the current reigning champion of basic cable networks, FX — which was just bought by Disney. For argument's sake, we'll include sister network FXX under the same umbrella, which only helps matters, considering how its original shows are performing. You're the Worst, for example, is one of the best sitcoms on television and has seen its viewership rise by almost 10 percent in its fourth season, which just concluded last month. A fifth and final season will arrive in 2018, to go along with two more seasons of It's Always Sunny in Philadelphia (which will bring it to an astounding 14 overall), and an upcoming ninth and, eventually, tenth and final season of the animated comedy Archer. The fact that FXX does comedy better than just about anyone these days should be no surprise, because FX does television better than just about anyone, and is perhaps the only network to rival its sibling on the comedy front.
Pamela Adlon's Better Things, for instance, was groundbreaking in its recently completed second season, in which Adlon directed and co-wrote each of the 10 episodes. Few programs on television have more heart or depth, which fits right into the FX mold. Recall that Adlon's friend and co-creator, Louis C.K., had an Emmy-winning show for several years on the network, though FX has since terminated its relationship with the embattled comedian. There's also Zach Galifianakis' Baskets, and, of course, Donald Glover's electrifying first season of Atlanta, which won him Emmys for acting and directing — the first time that has ever happened.
It'd be one thing if comedy was the only area FX was thriving in, but the network is also known for its partnership with Ryan Murphy, which has led to three different anthology series. American Crime Story won a bevy of Emmys in its first season as it showcased the O.J. Simpson trial, and its buzzed-about second season, The Assassination of Gianni Versace, will premiere next month. Meanwhile, American Horror Story has been a consistent winner both creatively and in the ratings, and even though its numbers were down in its just-completed seventh season, it still drew over 2.2 million viewers per episode on initial airing, making it one of the most-watched shows on cable. There's also Feud, which had a successful first season that chronicled the bitter rivalry between Bette Davis and Joan Crawford, though it did draw a lawsuit from Olivia de Haviland, who didn't like the way she was portrayed in the series. The shame of that being it probably precludes what would otherwise be a fantastic storyline for the series — the decades-long feud between the now 101-year-old actress and her late sister, Joan Fontaine.
The first seasons of Tom Hardy's Taboo and John Singleton's Snowfall were likewise solid draws, and each will live to see a second season in 2018. Of course, older shows must make way for new ones, so yes, The Strain has ended and The Americans is coming to a close in 2018 after its sixth season, though neither ever scored huge ratings. Two shows from wunderkind Noah Hawley, Fargo and Legion, both drew solid and loyal viewership, and while there will definitely be a second season of Legion, there is still no word regarding the fate of Fargo. Either way, the fruitful working relationship the network enjoys with Hawley mirrors the one it has with Murphy (and Adlon), which is one of the reasons for its enormous success. The simple truth of it is that network president John Landgraf is perhaps the finest, smartest, and most talented TV executive working right now, which is why those in the know tend to take it on faith that just about anything the network puts out these days is going to be of a certain quality. No matter how hard other networks try, it's almost impossible to match FX/FXX's recent record of success.
FX/AMC
Still, give AMC and the Turner networks credit, because they certainly try. We'll start with the latter duo first. The two sister networks tend to separate dramas and comedies between TNT and TBS, respectively — right down to the kinds of syndicated programming each airs. Tune in any given morning or afternoon on TNT and you'll see Supernatural or Law & Order or Charmed or Bones. Meanwhile, on TBS, you'll get Friends or Seinfeld or American Dad!, and that doesn't even include the phenomenally popular primetime showings of Big Bang Theory. None of either network's original programming really measures up to any of that long-running fare, but each of TNT's dramas — The Librarians, The Last Ship, Animal Kingdom and Claws — all bring in solid but not spectacular viewership. The risky Shakespeare drama Will was all but ignored and cancelled after one season, while Major Crimes is coming to a close after its currently airing sixth season (which ends next month), and the Michelle Dockery grifter drama Good Behavior isn't bringing in nearly the numbers the network had hoped for, which doesn't bode well for its future.
TBS' comedies haven't done terribly well either, even though some, like Search Party, Angie Tribeca and The Detour, have received pretty stellar reviews. While The Detour is one of the network's most-watched shows, neither of the other two draw all that well. Search Party has just returned for a second season, but if its numbers don't improve, don't expect a third go-round. As for Angie Tribeca, last spring it saw a large increase in prime demo viewers in its third season (up over 11 percent), and its overall numbers remained steady, which suggests it will be back. Meanwhile, wew episodes of American Dad! draw consistent numbers that don't tend to change from one season to the next. That, in fact, is part of the problem. While TBS and TNT both try to push the envelope with the kinds of shows they put on the air — the satires Wrecked and People of Earth both come to mind — none of them really live up to the initial inspiration. Even though the networks make money for their Time Warner overlords, the programming is all sort of blah, without the same kind of cultural resonance that the FX shows tend to achieve.
For that matter, they don't really measure up to the shows put out by AMC, either. Few shows boast as much Zeitgeist appeal as The Walking Dead, which just aired its 100th episode at the start of this, its eighth season. While the numbers are down slightly from the year before, it still averages more than 10 million viewers per episode, making it one of the two most-watched shows on cable, along with HBO's Game of Thrones. The number are so good, in fact, that the spinoff, Fear the Walking Dead, gets only one-fifth of TWD's viewers and it's still technically one of the most-watched shows on cable. Shows like Into the Badlands and Preacher take care of the genre side of things, but it's a spinoff of one of the greatest shows in TV history, Better Call Saul, that brings prestige to the network. Numbers were off from the season before — big surprise, since that's the trend across just about every single show on every single network — but Emmy nominations weren't, and that goes a long way in this world.
It's a shame that AMC couldn't get a second season out of the stellar Night Manager, or that this fall saw the end of another of its stellar efforts, Halt and Catch Fire, a show that never achieved great ratings or the awards acclaim it should have, but which actually saw its viewership achieve a slight uptick in its final season. In fact, Halt is the only show on the network that did. The issue now is, with shows like Halt and Turn having ended, AMC needs shows to replace them. The network has high hopes for the counterterrorism show Imperium, and Saul star Bob Odenkirk is behind the miniseries The Night of the Gun, so even without a Breaking Bad or a Mad Men on the horizon, the bar is still awfully high here.
Of course, the fact that IFC is putting out fare like Stan Against Evil, Baroness Von Sketch Show, Documentary Now!, and, best and most-watched of all, Brockmire, helps AMC's fortune's a great deal, though the loss of Orphan Black and Dirk Gently will leave a pretty big hole. Shows like the documentary series Blue Planet also help, as does the behind-the-scenes series Bruce Springsteen: In His Own Words. Most interesting will be what happens with Doctor Who now that the first female doctor has been cast in the form of Jodie Whitaker. That bold move is just what the network needs, infusing new life into a beloved but declining franchise that had some of its worst ratings in a dozen years last summer.
So where does that leave us? Well, overall, numbers continue to decline, pretty much across the board, and none of these networks listed here are any different. Profits aren't suffering too badly, yet, but that's sort of inevitable. Not to be bearish about TV, but it's hard to avoid the fact that Peak TV has at least plateaued, and the bubble is probably going to burst sooner rather than later. When it does, there will be some chaos, but it's not like any of these networks here are going to go away. Sure, some other, smaller ones might, but otherwise, it's sort of the circle of life. Eras come and go, fortunes rise and fall, and still we sit and watch the programming that they give us.
Well, some of it, anyway.
For more entries in our network series, click here.
---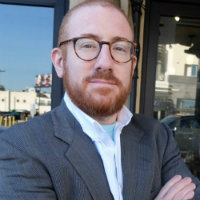 Neil Turitz is a filmmaker and journalist who has spent close to two decades working in and writing about Hollywood. Feel free to send him a tweet at @neilturitz. He'll more than likely respond.